Today's athletic events are postponed (12/22). Wrestling @ Lewisburg and Boys Basketball with Newport TBD

Tonight's athletic schedule (December 19): Boys Basketball travels to Jersey Shore - JV @ 6:00 pm, followed by Varsity Girls Basketball hosts Northumberland Christian - Varsity @ 6:00 pm, followed by JV

Congratulations to Midd-West bowler Kyle Beward, he finished fifth in the Snow Roller tournament with a 675 series to make the all-tournament team.

All athletic events for today (Thursday, Dec. 15th) are postponed.

The Midd-West Elementary Basketball program is open to boys and girls in grades 2 through 6. The program will kick off on Tuesday, January 3, 2023, and run through Saturday, February 25 with practices on Tuesdays and Thursdays and games on Saturdays. A full list of dates is listed at the bottom. Cost per player is $25.00 and includes a t-shirt for game days. Please contact Coach Wagner (
wagner.erica@mwsd.cc
) or Coach Adams (
adams.lance@mwsd.cc
) with any questions.

Congratulations to Midd-West senior, Griffen Paige, who signed his NLI to continue his academic and baseball career at Wright State University. He is seated with his parents, Tara and Travis Paige; standing is head coach Scott Wright, Athletic Director Bree Solomon and Principal Ed Gunkle. Mustang Proud!

There will be winter cheer try-outs for all interested students in grades 8-12 on Thursday, November 17th from 3:15-6:00 pm in the high school. Please meet at the grand staircase dressed and ready to go in black pants/shorts, white tshirt and sneakers.

There will be a meeting for all 9-12th grade bowlers at Best Bowl 522 on Sunday, November 6th at 2:00 pm.

The high school fitness center will be open for after school hours on the following schedule: Monday - 3:00-4:00 pm Tuesday through Thursday - 3:00-4:30 pm Friday through Sunday - closed

There will be a winter athlete/parent meeting on Monday, November 14th at 6:30 pm in the Midd-West High School auditorium. All athletes participating in Boys Basketball (9-12), Girls Basketball (9-12), Wrestling (7-12), and Bowling (9-12) need to attend. We will be reviewing MWSD and PIAA policies for the season and teams will break out into sport specific meetings to distribute schedules, booster information, etc.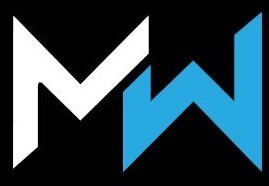 Good Luck to the Midd-West boys soccer team as they travel to Milton tonight to play Danville at 5:00 pm in the PIAA District IV AA Quarterfinals. The team has defeated Lourdes Regional and Wellsboro in the first two rounds to earn a spot in the Quarterfinals. Tickets must be purchased on the District IV website.

Congratulations to the Midd-West cross country runners that participated in the District IV championships yesterday. The following participated in the tough, windy conditions at Bloomsburg University: Lauren Sellers, Claire Sellers, Anden Aitkins, Ben Hummel, Grant Yount and Nolan Delong. Congratulations to Anden Aitkins who ran a personnel best 17:43 and a 20th place finish. He will advance to the PIAA State Championships in Hershey this weekend. Good Luck Anden!

Attention all Midd-West students interested in participating in a winter sport, if you haven't already done so, please stop in and see Mrs. Solomon at the high school or email her at
bsolomon@mwsd.cc
for the proper paperwork. The options for winter participation are: Boys Basketball (7-12), Girls Basketball (9-12), Wrestling (7-12), Bowling (9-12) and Cheerleading (8-12). The first official day of practice is November 18th (7/8 Boys Basketball starts on 12/5). Everyone who has not participated in a fall sport will need a current physical (dated after 6/1/2022) before they can practice. All athletes who had a physical for a fall sport, need to complete a recertification form (section 8) on Healthy Roster.

Congratulations to Ben Hummel and Anden Aitkins who finished in the top 25 at the PHAC Invitational. Out of 99 runners Ben finished 20th with a time of 17:38 and Anden finished 25th with a time of 17:49.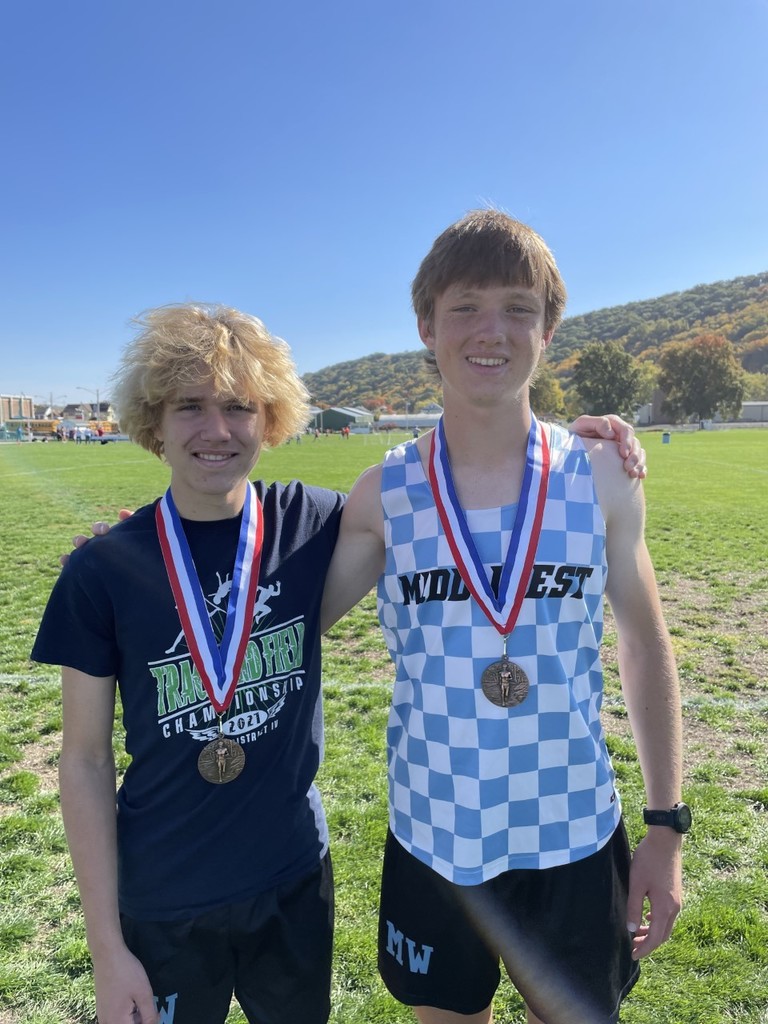 District IV Play-Off Information: Tonight - October 24 Girls Soccer hosts Warrior Run at 6:00 pm Boys Soccer hosts Lourdes Regional at 8:00 pm Field Hockey travels to Central Columbia on Thursday, October 27th to take on Bloomsburg at 7:00 pm All tickets must be purchased online at piaad4.net

Any varsity athletes who are interested in purchasing a varsity jacket should contact Mrs. Solomon in Room 309 for an order form. The deadline to order is November 8th. Questions can be directed to
bsolomon@mwsd.cc

Today's athletic changes (10/13/22): Field Hockey @ Southern Columbia is postponed. Boys soccer hosts Greenwood - JV start at 6:00 pm, followed by varsity JH Football @ Loyalsock at 6:00 pm

Today's athletic events (Wednesday, 10/12): Boys Soccer travels to Warrior Run at 4:00 pm Field Hockey hosts East Juniata at 5:30 pm - Varsity only Girls Volleyball travels to Loyalsock at 5:30 pm

Today's athletic events (10/11/22): Field Hockey hosts Mifflinburg - Varsity at 4:00 pm, followed by JV JH Softball @ Mifflinburg at 4:30 pm Girls Volleyball @ Sugar Valley at 5:30 pm GIrls Soccer hosts Mt. Carmel at 7:00 pm - Varsity only on SECV8

Reminder, today is the first day of JH Girls Basketball practice in the Midd-West Middle school gym from 3:15 - 5:30 pm. All participants are required to have a current (dated after 6/1/22) physical on the PIAA CIPPE form your daughter received when she signed up to participate. There will be additional information and schedules handed out at today's practice.