Today's Athletic Events (May 2): Track travels to Central Columbia @ 4:00 pm (tri-meet with Milton) JH Soccer travels to Lewisburg at 4:30 pm Softball travels to Selinsgrove at 4:30 pm Girls Lacrosse hosts Central Dauphin East at 5:30 pm JH Field Hockey scheduled for today is postponed to tomorrow at 5:30 pm

The Midd-West School District will be offering physicals for PIAA sports on July 13th in the high school nurse's office. Athletes can report to the school at the times listed below. Students who are not participating in a fall sport, but want to get their physical for the winter or spring season, can also participate at the allotted time. There will be a $15 charge for each physical. Checks can be made out to MW Athletics. All PIAA CIPPE paperwork sections 1-6 must be completed on Healthy Roster before the physical will be completed. Questions can be directed to Tami Eiswerth at
teiswerth@mwsd.cc
or Bree Solomon at
bsolomon@mwsd.cc
The schedule is listed below... 5:00 - Football (7-12) 5:30 - Golf and Boys Soccer 6:00 - Cross Country (7-12) and Girls Soccer 6:30 - Field Hockey and Volleyball 7:00 - JH Softball and any Winter or Spring athletes

Mustangs working hard...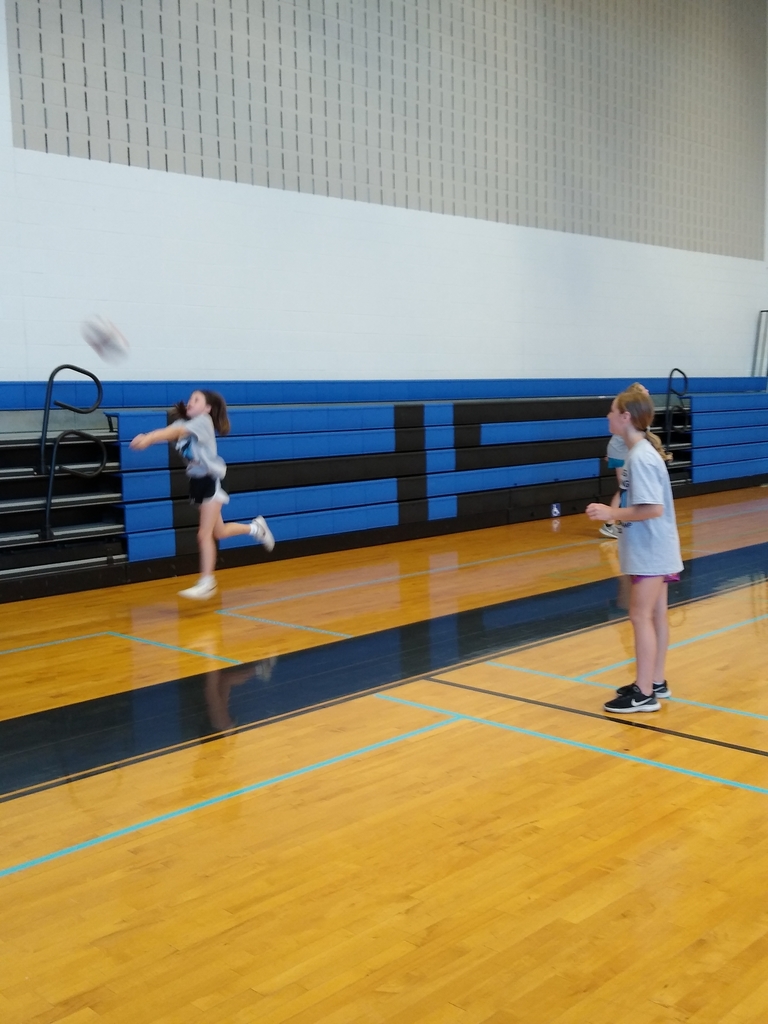 All good things must come to en end. Thanks for a great week Mustangs! Tonight we learned about volleyball, wrestling and track and field. Hope to see everyone at some home sporting events this year!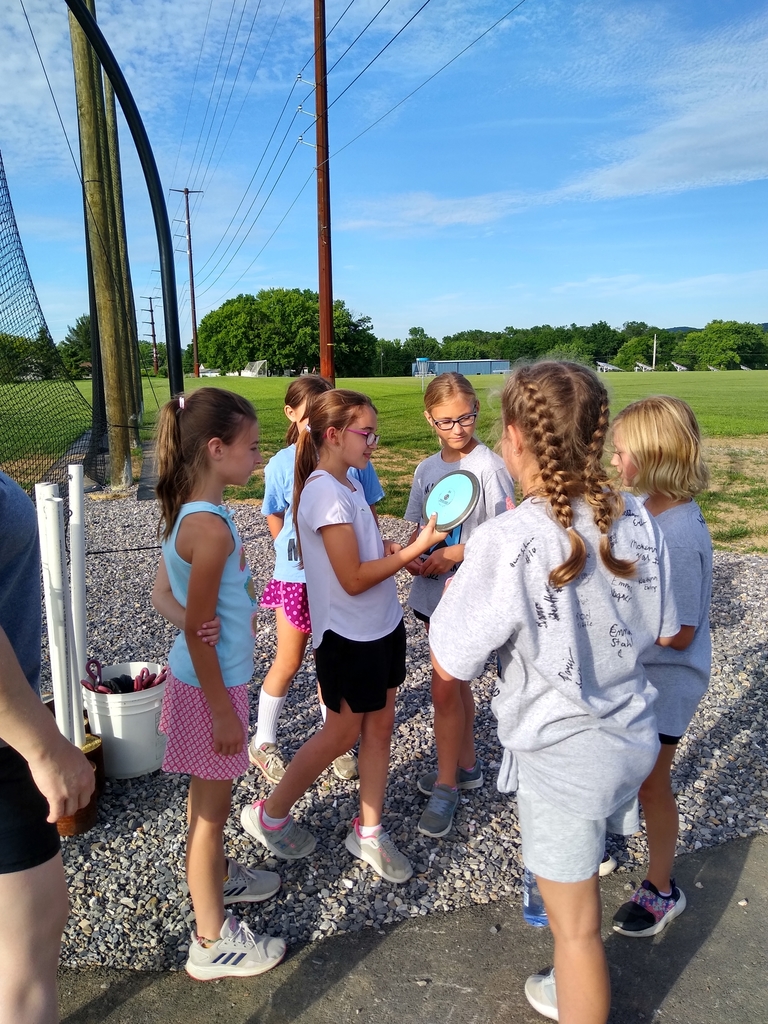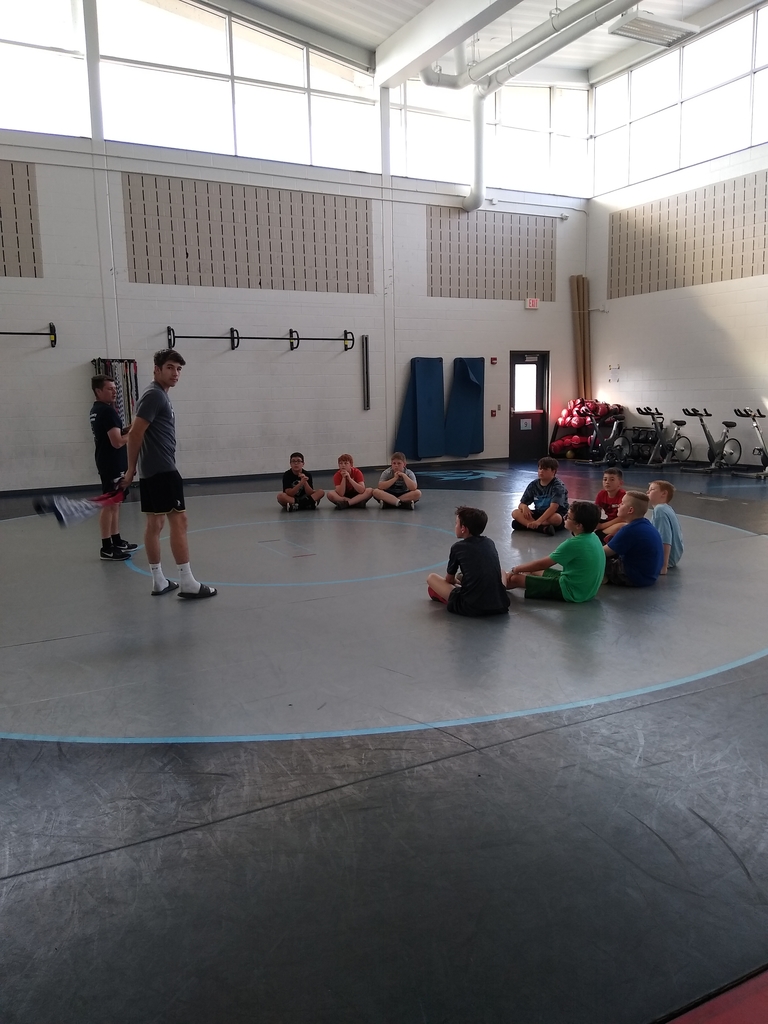 More Mustangs in Training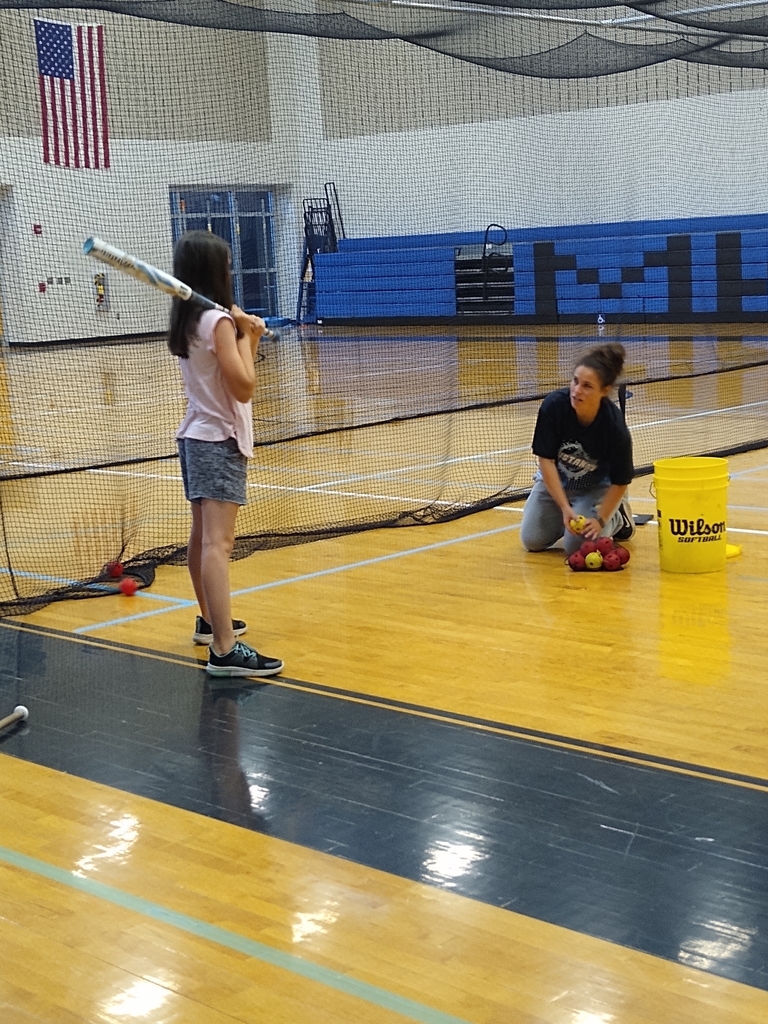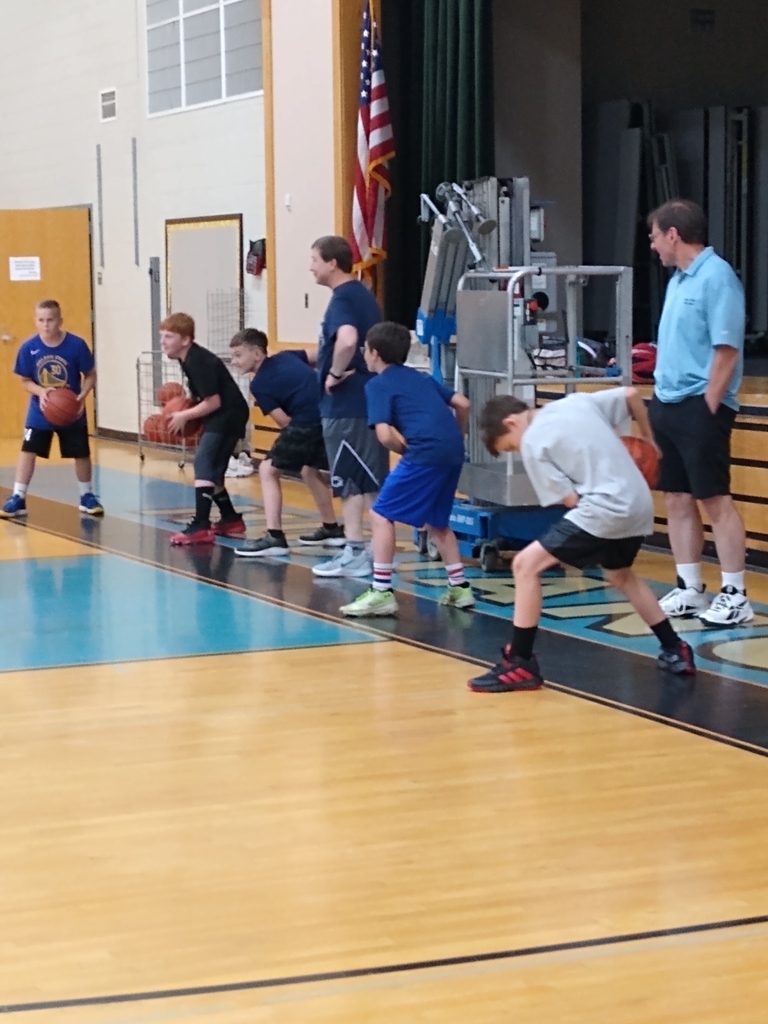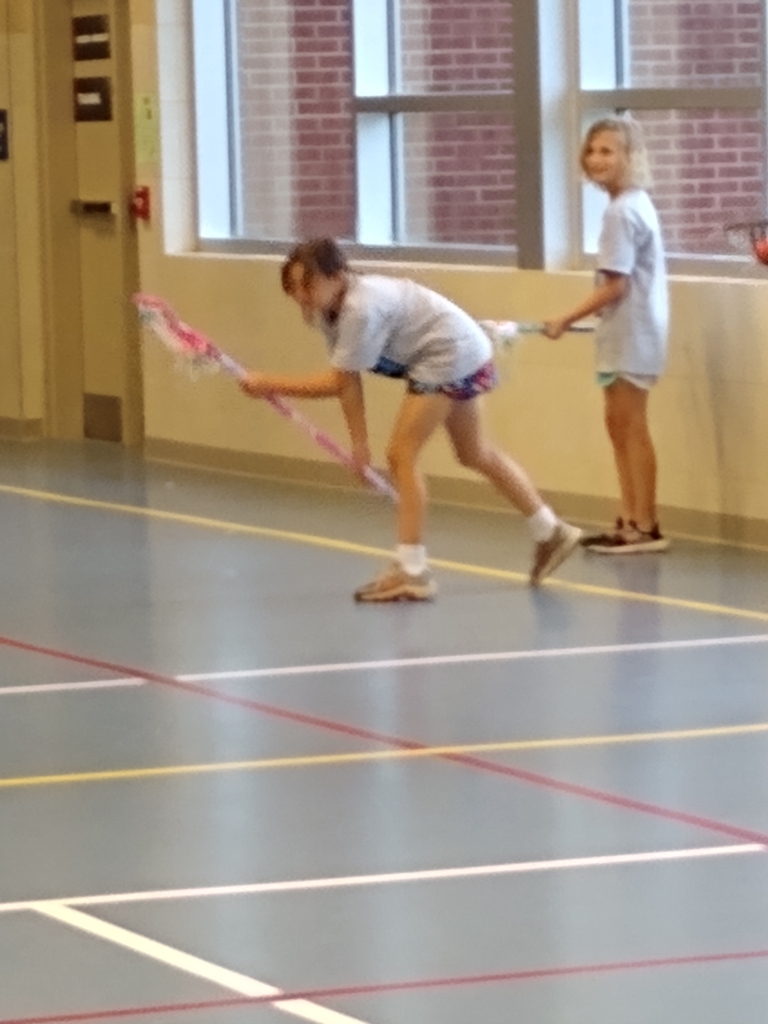 Tonight is the last night for the Mustangs in Training camp. Meet at the athletic stadium for a 5:00 kickoff. Last night we learned about basketball, baseball, softball and lacrosse. The kids are having a great time!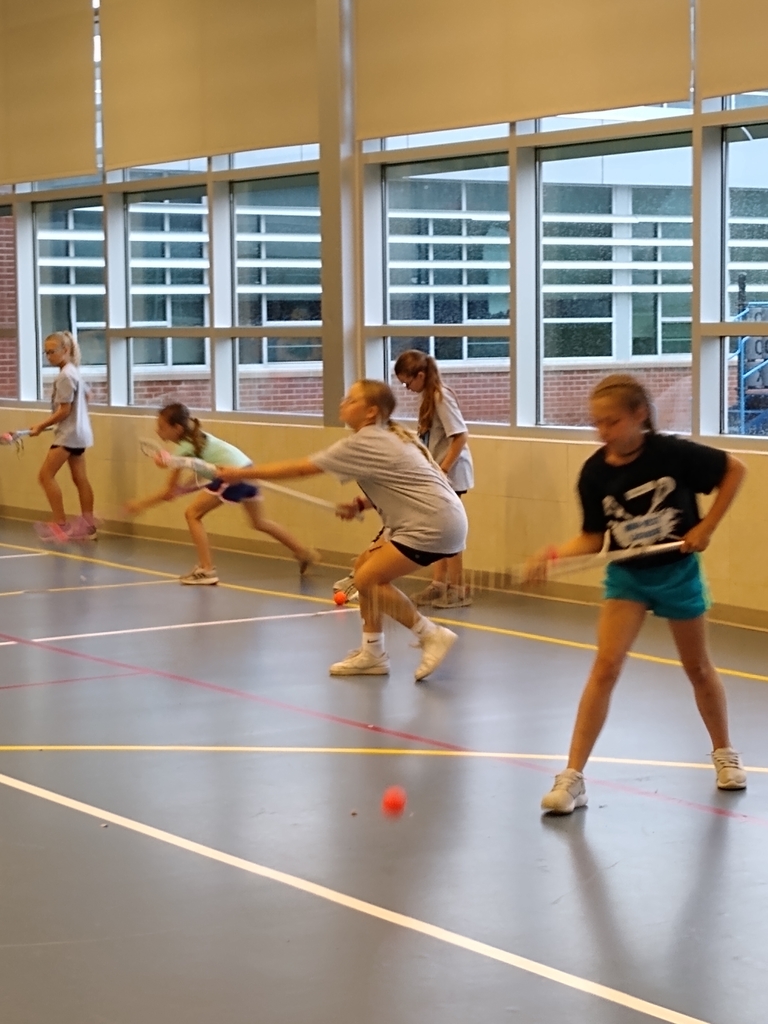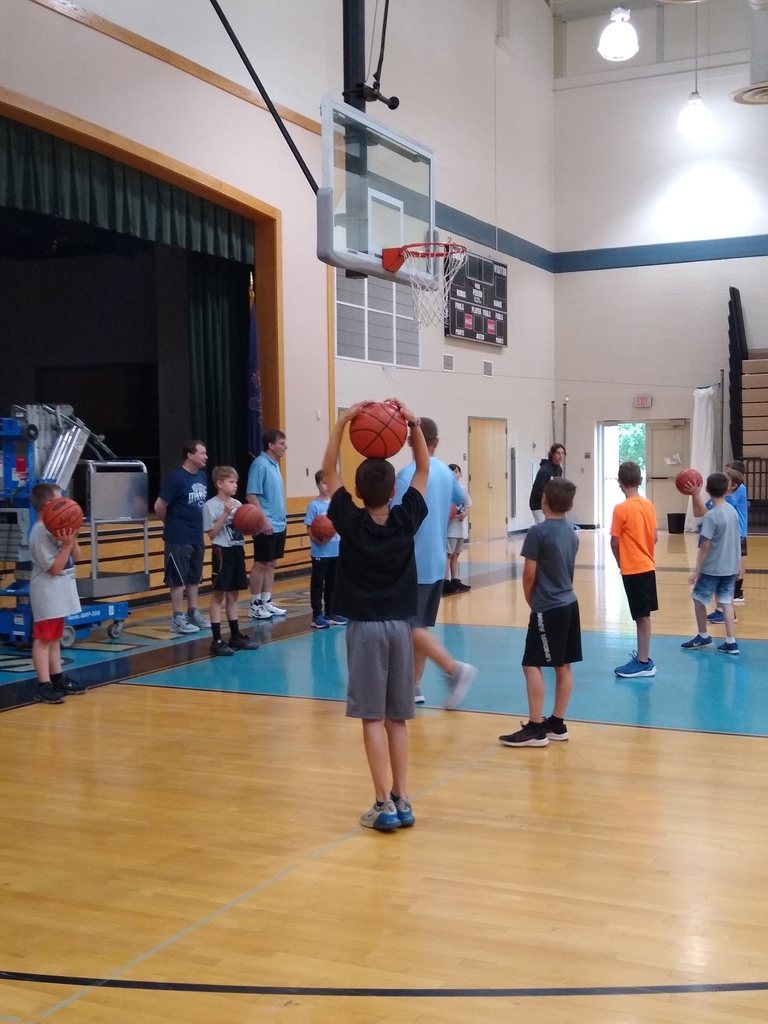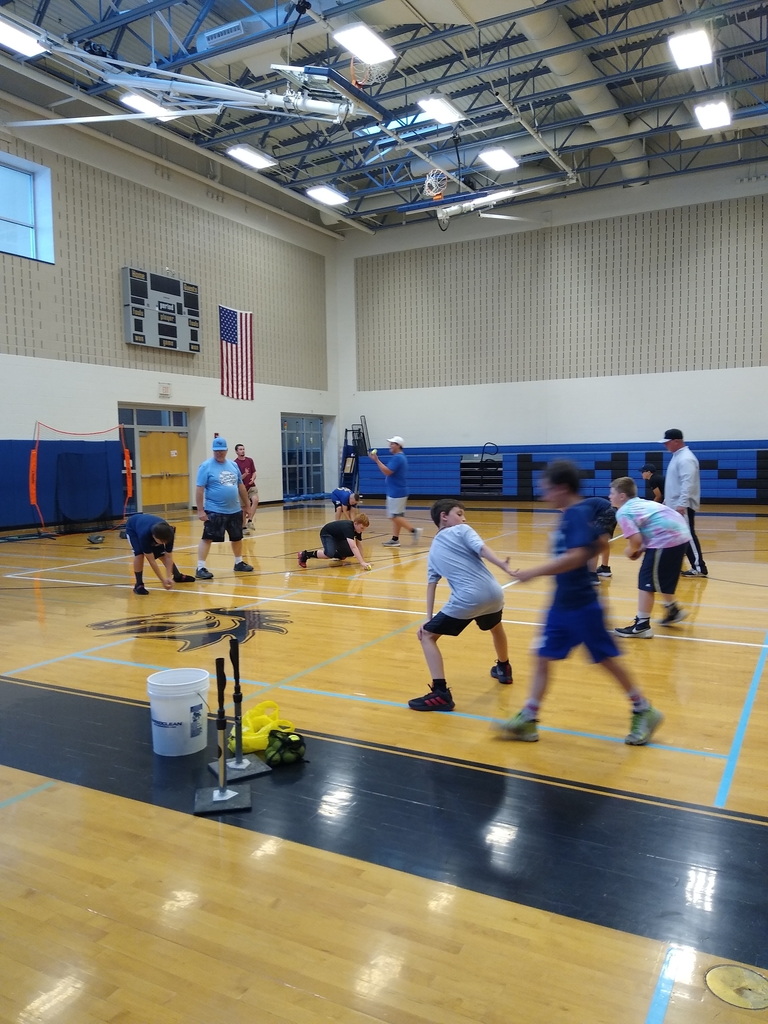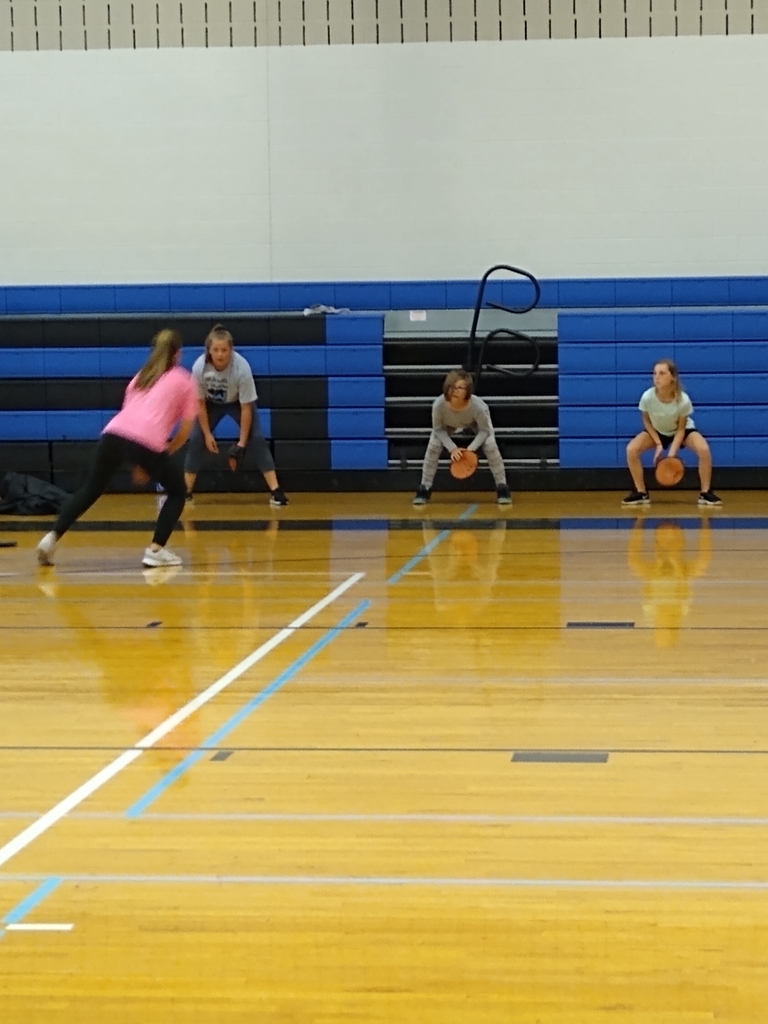 Tonight's Mustangs in Training camp will start in the middle school gym. All participants should enter through the back parking lot entrance. If the rain stops, we will move outside.

Stay tuned for a final decision on location for tonight's Mustangs in Training camp. Waiting to see if the heavier rain moves through the area.

Mustangs in Training pictures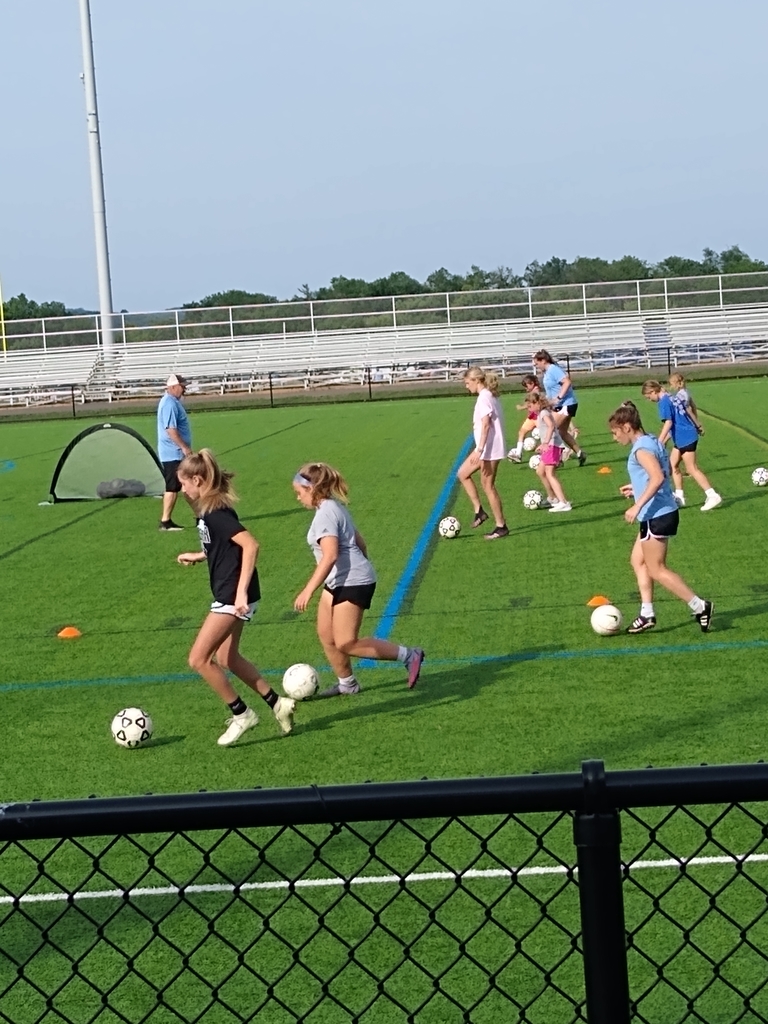 A great opening night at the Mustangs in Training Camp. Kiddos learned about golf, soccer, football and field hockey. Tomorrow night will be basketball, baseball, softball and lacrosse. If we need to go inside due to weather, notification will be made through the website! Go Mustangs!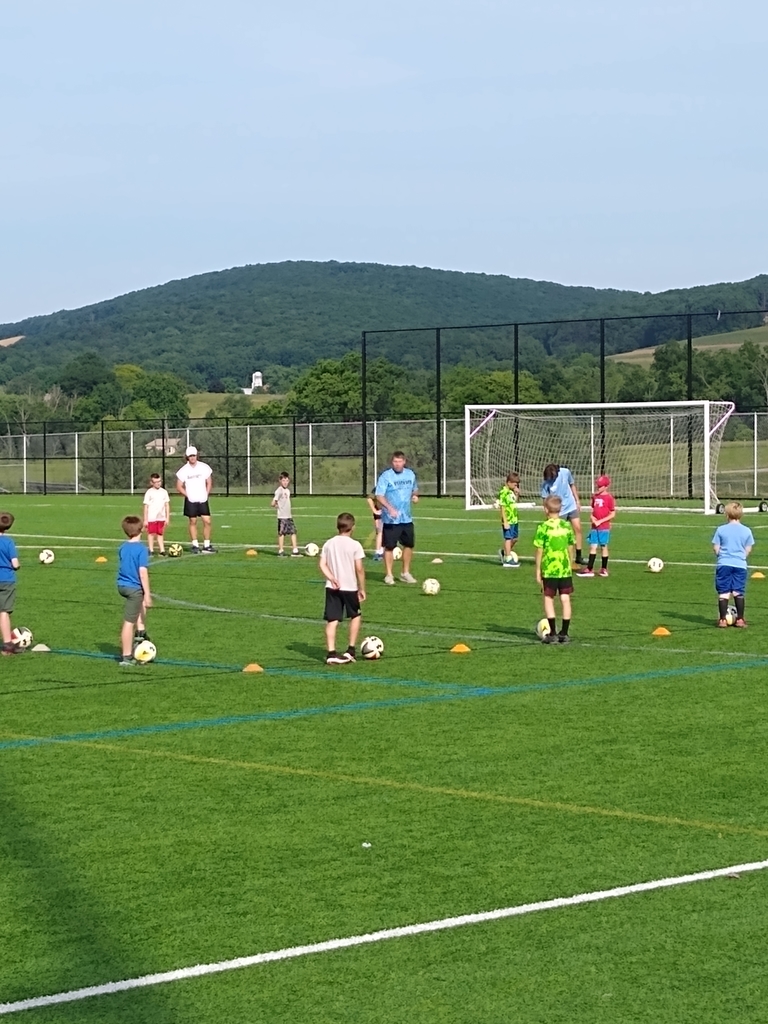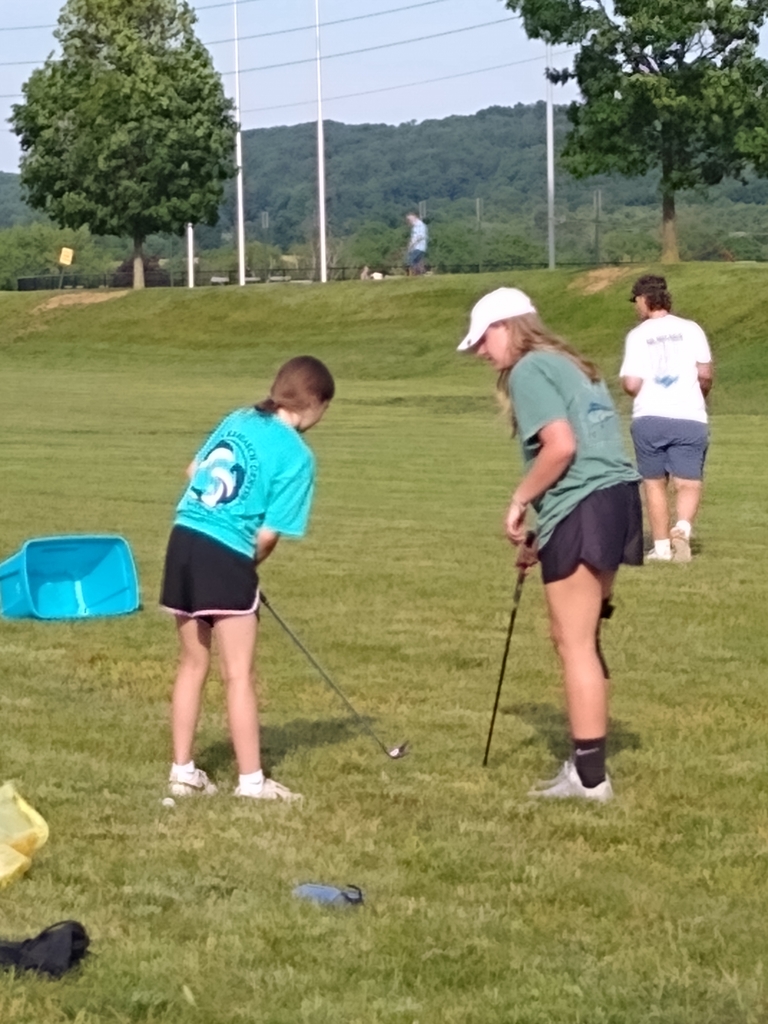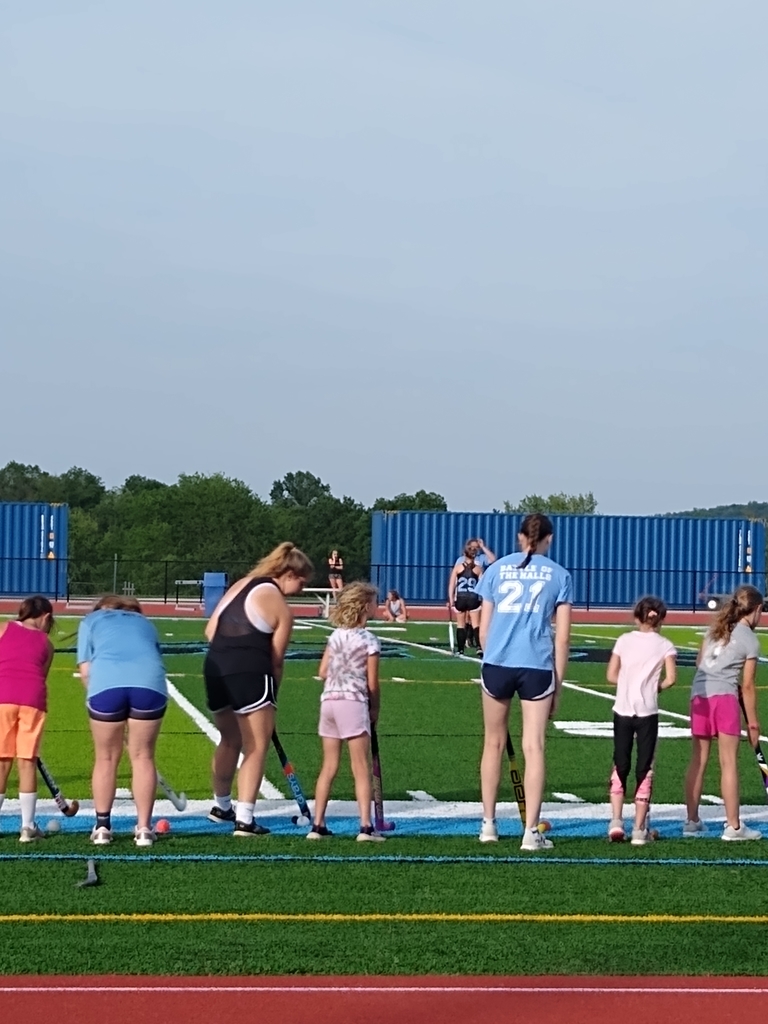 Lily Shutt will be attending Susquehanna University in the fall and will continue her soccer career. She is seated with her brother, Cole and parents, Mike and Mandi. Standing are current coaches Lori Goodling and Chris Sauer, Athletic Director Bree Solomon, Principal Dane Aucker and Coach Lance Burris. Congratulations Lily!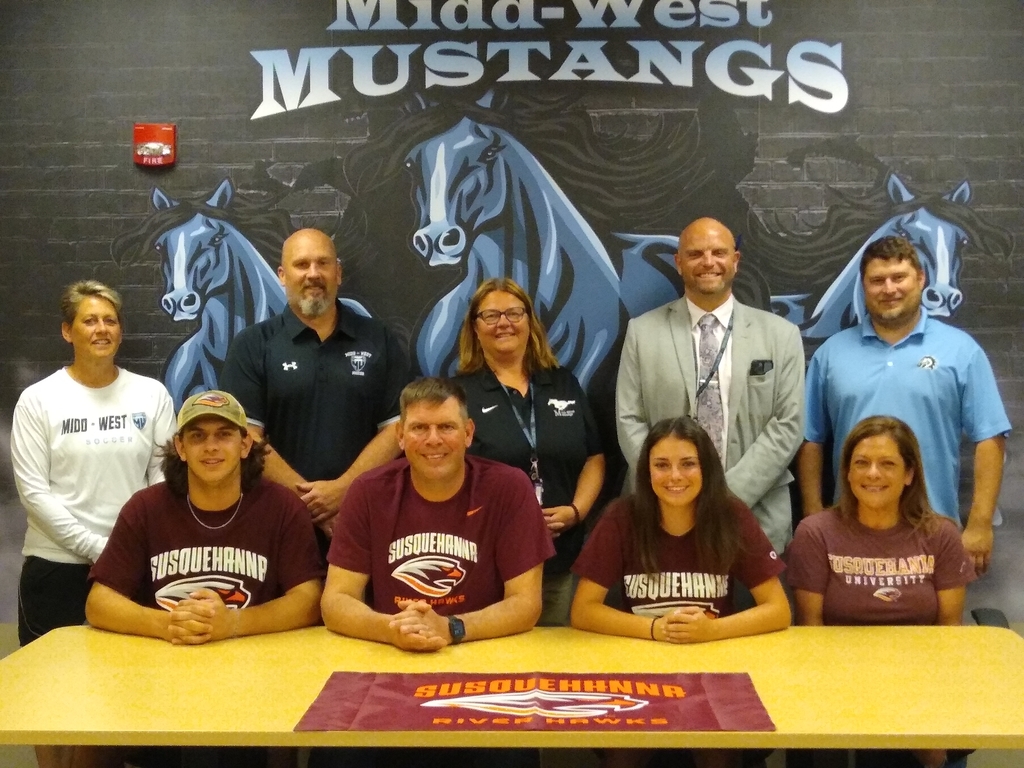 Congratulations to the following senior athletes who received awards at the senior awards ceremony on May 25th: Fulton Bank Outstanding Athlete - Nicholas Eppley and Lily Shutt District IV Outstanding Athlete - Jullian Krainak and Marlo Spriggle District IV Sportsmanship - Gavin Portzline and Caroline Zerby Perna Memorial Award - Tayla Schreffler Coaches Academic Award - Nicholas Eppley and Hannah Shriver Linda V Folk Award - Carmyn Markley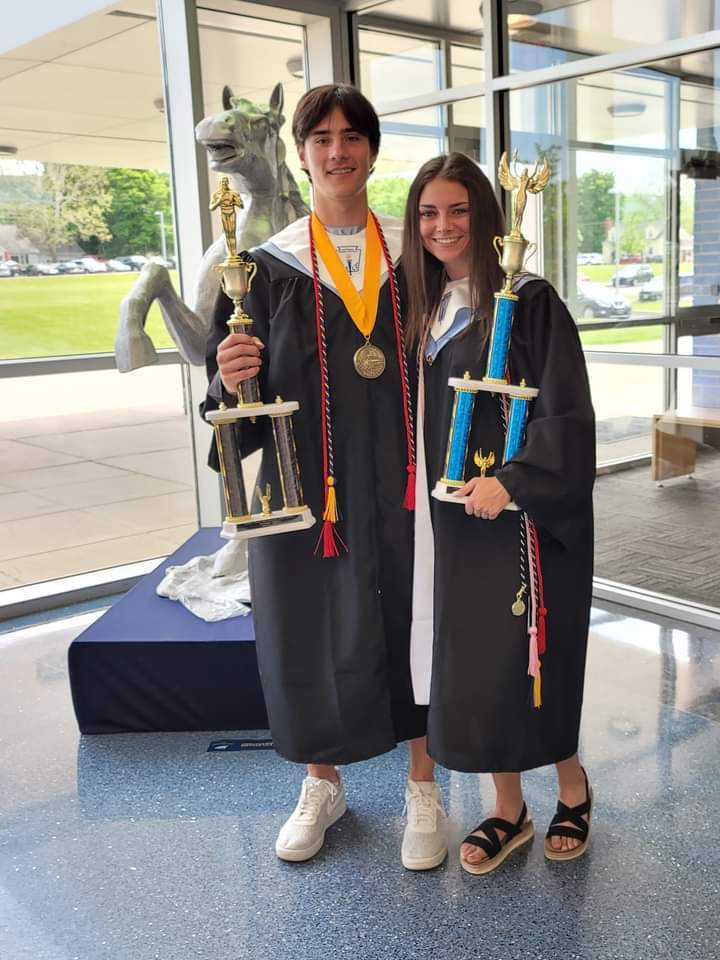 Good Luck to Camryn Pyle as she heads to the PIAA Track and Field State Championships today. She will run in the 300 Hurdle preliminaries on Friday at Shippensburg University. The top 8 will then compete on Saturday in the finals. Super proud of you Cam!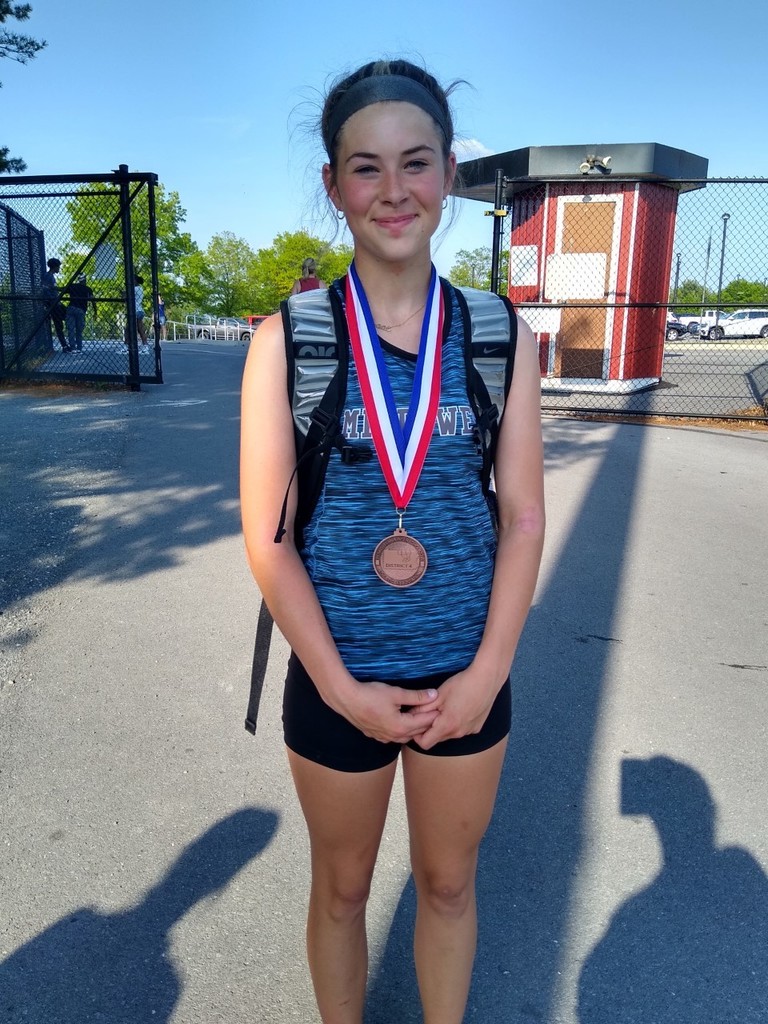 Due to unforeseen circumstances, today's JH field hockey game with Southern Columbia is cancelled. The players should hand in their uniforms in the main office of their school this week.

The Mustangs baseball team will take on Danville on Wednesday afternoon at 4:00 pm at Central Columbia High School. The Mustangs are the #2 seed in the District IV tournament. Tickets are required for admission and are only available at the following link: Tickets will not be sold at the gate.
https://piaad4.hometownticketing.com/embed/all
Good luck Mustangs!!

The Mustang Track and Field team traveled back to Williamsport this past Saturday for day 2 of the District IV Championships. Congratulations to the boys team for finishing 10th out of 25 schools and the girls team finished 14th out of 20 teams. Congratulations to the following individuals: 1600 Relay - 3rd place - Owen Solomon, Anden Aitkins, Ben Hummel and Nick Eppley 400M - Owen Solomon in 5th place and Nick Eppley in 6th place 200M - Owen Solomon in 4th place 800M - Alyssa Hoover in 4th place 400M - Alyssa Hoover in 8th place 300H - Camryn Pyle in 3rd place Shot Put - Chloe Sauer in 7th place Huge Congratulations to Camryn Pyle who qualified for the PIAA State Championships in Shippensburg this weekend. Good Luck Cam!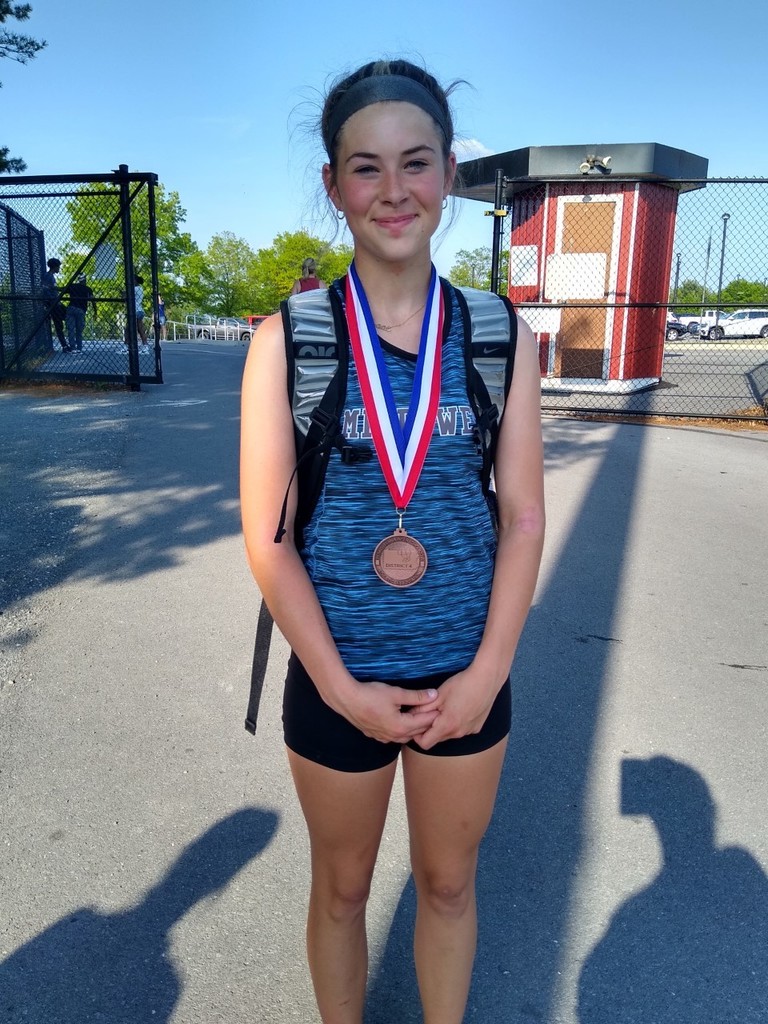 Today's softball game at Central Mountain is postponed until tomorrow, time TBD

Yesterday the Mustangs traveled to Williamsport to compete in the first day of the PIAA District IV Championships. Congratulations to the following individuals who earned a spot on the podium: Christian Regester - 8th place in Javelin Miles Aurand - 5th place in Shot Put 3200 Relay team - Nick Eppley, Anden Aitkins, Noah Romig and Ben Hummel - 3rd place and broke their own school record The Mustangs will be back at it on Saturday to earn more hardware and try and advance to the State Championships.

Today's softball game is scheduled for a 4:00 pm start at Central Mountain. The weather may be an issue today, please stay tuned for any changes.

Today's athletic events (May 18): Varsity Baseball hosts Hughesville at 4:30 pm Softball hosts Selinsgrove at 4:30 pm JV Baseball travels to Hughesville at 4:30 pm @ Bodine Park