Saturday morning's junior high boys basketball game with Lewisburg is postponed, TBD.




Just in, MW Bowling at Milton is currently live streaming on the Milton Public relations YouTube channel


Monday, Jan. 11th - Tonight's girls basketball game at Benton can be found by searching "The Benton Broadcast" on Youtube.


Upcoming Away events spectator policy: Jan 9 - Girls Basketball @ Lewisburg - 1 spectator ticket per player Wrestling tournament at Selinsgrove on Jan. 10th, Live stream information: Mat 1 can be viewed on the "Selinsgrove Wrestling" youtube channel for free. Mat 3 matches can be viewed on "John Aument" youtube channel for free. Jan. 11 Girls Basketball @ Benton - no spectators, live stream link will be advertised when available Jan. 12 - Bowling @ Milton - 2 tickets per senior

Spectator Policy for Winter events at Midd-West: Basketball - all MW parents and siblings will be permitted to attend Wrestling - all MW parents and siblings will be permitted to attend Bowling - dependent on the bowling center and size of opposing teams roster, will update as information becomes available. All attendees will be required to wear masks at all times. As information on spectators becomes available from other schools, it will be posted on the website. Live stream information will also be posted as it becomes available.

Reminder to all 7th and 8th grade boys basketball players, the first practice will be on Monday, December 7th from 3:15-5:30 pm in the Middleburg Elementary gym. All participants need a current physical form or recertification form completed to be eligible to participate. Masks will be required at all times. Any questions can be directed to Mrs. Solomon at
bsolomon@mwsd.cc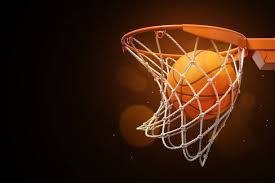 Winter cheerleading tryouts will take place on Wednesday, December 2nd from 3:00-5:00 pm in front of the grand staircase in the high school. Practice will begin on December 3rd from 3:00-5:00 pm. Contact Mrs. Mason if you have any questions.

The elementary boys basketball sign ups and season will be moved to later in February. Hopefully we can have a shortened season in February and March. Stay tuned!

The winter sports season is scheduled to begin on Friday, Nov. 20th. All participants need a current physical or re-certification form before participating. Athletes will also be asked to complete a Covid waiver form. Below are the practice times and locations.... Boys Basketball - 3:15 to 6:15 pm in the high school gym Girls Basketball - 5:00 to 7:00 pm in the middle school gym Wrestling - 3:15 pm start in the high school aux. gym Bowling - starts Nov. 24th @ 3:30 at Best Bowl (activity bus will pick up at 3:10 pm outside cafeteria doors - one way transport) JH Boys Basketball - starts on Dec. 7th from 3:15-5:30 pm in Middleburg elementary gym

Any students who want to participate in a winter sport, need to contact Mrs. Solomon via email,
bsolomon@mwsd.cc
, for the correct paperwork. Practices for all senior high sports and junior high wrestling are scheduled to begin on Nov. 20th.

Midd-West varsity football will host Shikellamy on Friday, Oct. 30 at 7:00 pm at Sports Boosters Athletic Park. Gates will open from 6:00-6:20 pm for all parents and siblings of players. At 6:20 pm, gates will be open for general admission until capacity is met.

Upcoming Midd-West postseason events... Field Hockey will travel to Selinsgrove on Oct. 29th to play Central Columbia at 7:00 pm Boys Soccer will host Milton on Oct. 29th at 4:00 pm Girls Soccer will travel to Bloomsburg on Oct. 30th for a 3:00 pm game time Good luck Mustangs!

Any varsity athletes who are interested in purchasing a varsity jacket, can download the order form from the athletics section on the website or contact Mrs. Solomon at
bsolomon@mwsd.cc
Orders and payment are due by October 20th.

7th and 8th grade girls basketball will begin on Tuesday, Oct. 13th from 3:15-5:00 PM in the middle school gym. All participants need a current physical (dated after 6/1/2020) or re-certification form if you participated in a fall sport. There will also be a parent meeting after practice on Oct. 13th in the gym.