Thursday, April 22 Athletic Events: JV Baseball @ Selinsgrove at 4:30 pm Softball @ Shamokin at 4:30 pm JH Boys Soccer hosts Danville at 5:30 pm (JH Girls Soccer game is postponed)

Tuesday, April 20 Athletic Events: JH Field Hockey hosts Warrior Run @ 4:30 pm Track @ Lewisburg at 4:00 pm Softball @ Central Mountain at 4:30 pm JH Soccer @ Central Columbia - Girls at 5:30, Boys at 6:45 pm

Monday, April 19th Athletic Events: Baseball hosts Warrior Run at 4:30 pm JH Field Hockey travels to East Juniata, 4:30 pm JH GIrls Soccer travels to East Juniata, 4:30 pm

Thursday, April 15th Athletic Events: Softball at home with Milton (Varsity only) @ 4:00 pm Girls Lacrosse at home with Bellefonte @ 4:30 pm

April 14 Athletic Events - Track @ Montoursville at 4:00 pm Softball @ Mifflinburg at 4:30 pm Baseball @ Bloomsburg at 4:30 pm

April 12 - All of today's athletic events are postponed. Baseball will play Greenwood on May 4th @ 4:30 pm Softball at Mifflinburg is TBD

April 6th Athletic Events - JV Baseball hosts Milton at West Snyder at 4:30 pm Softball travels to East Juniata at 4:30 for varsity and JV to follow

Today is National STUDENT Athlete Day! We love all of our Midd-West athletes and wish them the best day ever! We are so proud of the many athletic and academic accomplishments our students have earned in this difficult year. You have persevered through it all! Go Mustangs!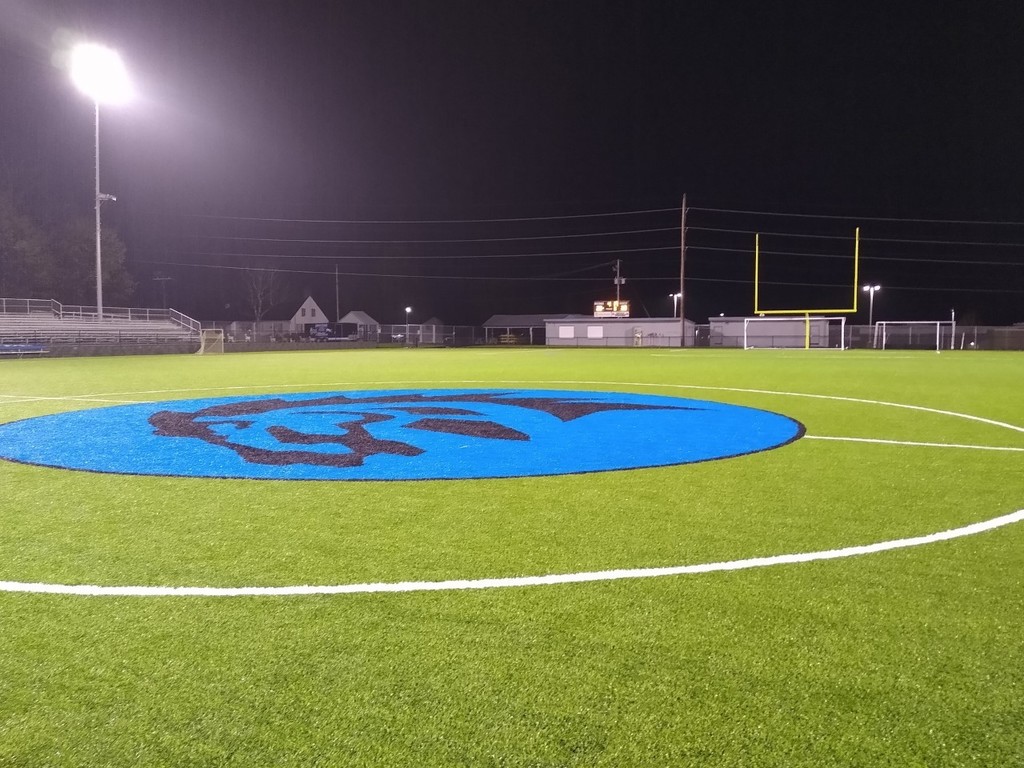 Thursday, April 1 - All Baseball games with Juniata are postponed Softball @ Mifflinburg is postponed to April 12 Track @ Mount Carmel Invite postponed to April 9 Lacrosse @ Lewisburg is on as scheduled

March 31 - Today's varsity baseball game at Southern Columbia is postponed, TBD. There will be indoor practice in the WSE gym.

Today's Varsity baseball game with St Joe's is postponed to Saturday, March 27th at 11:00 AM

Reminder to all 7th and 8th grade Spring athletes (boys and girls soccer and field hockey), practices start on Monday, March 29th. The schedule is as follows: Field Hockey - meet at stadium from 3:15-5:00 pm Girls Soccer - meet behind middle school from 3:30-5:15 pm Boys Soccer - meet behind the middle school from 3:20-5:20 pm All participants must have a current physical or recertification form in order to practice.

Good luck to Trey Wagner today as he competes in the State Bowling Championships in Pittsburgh. Knock em down!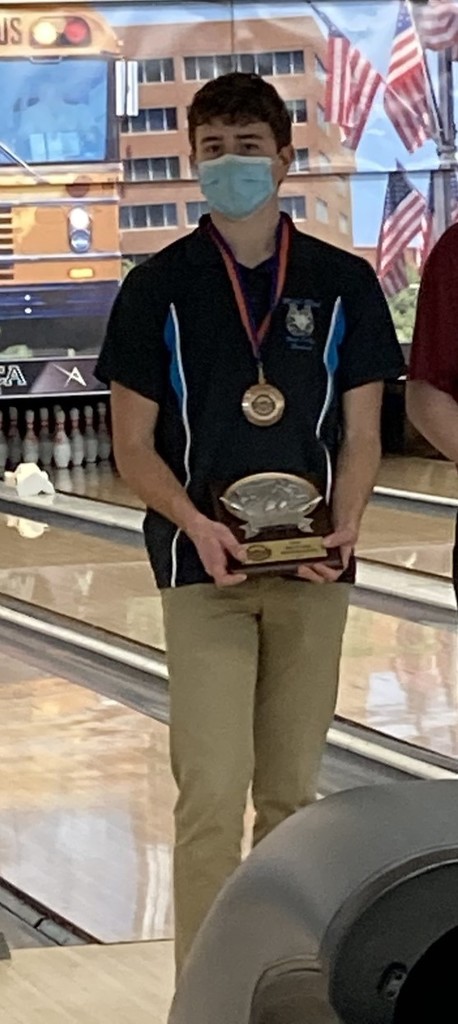 Congratulations to Midd-West senior, Trey Wagner, who finished in 8th place at the Regional tournament in Lancaster over the weekend and earned a trip to the State Individual Bowling Championships on March 19th in Pittsburgh. Trey had a 5 game total score of 1142 for a 228 average. Congratulations Trey and good luck!

Saturday, March 13th - today four Midd-West bowlers will travel to Lancaster to compete in the Regional championships as individuals. Best of luck to Trey Wagner, Jacob Schenck, Lindsey Roush and Geri Hoffman! Knock em down!

Avery Bassett is the PIAA runner-up after a an overtime battle. A fantastic career at Midd-West and we wish you all the best at George Mason!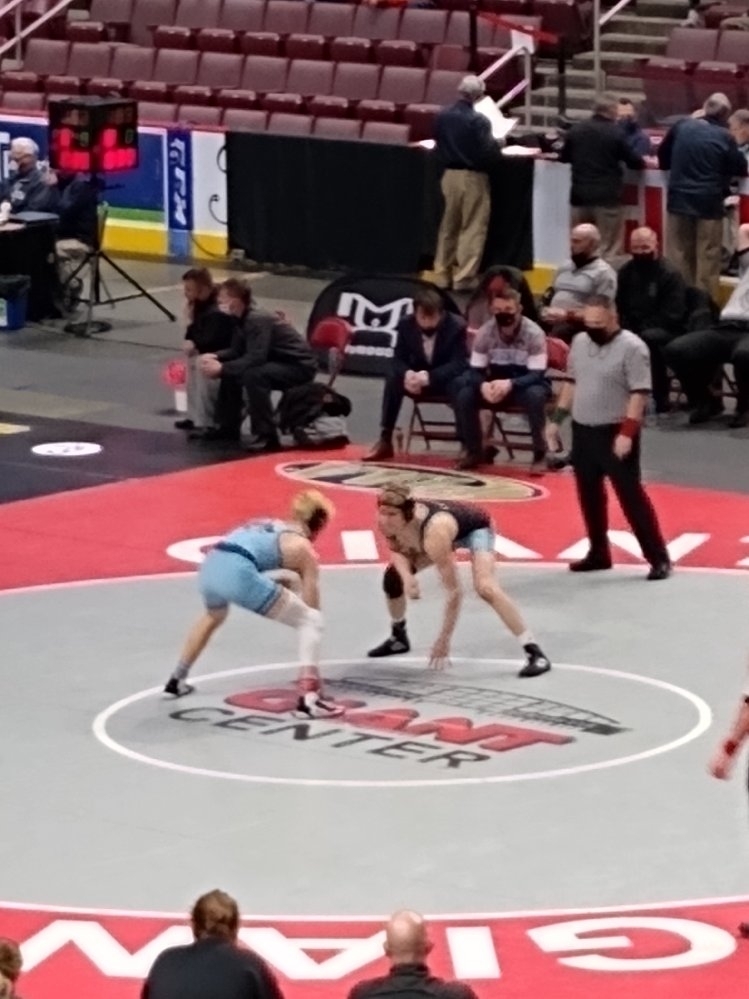 Congratulations to sophomore, Conner Heckman, who finished in 7th place and earned his first PIAA medal.

Senior wrestler, Avery Bassett, won both matches and is in the finals tonight at 8pm. First match was a 3-0 decision and semi final was a 5-4 victory in OT. Avery is the first finalist in Midd-West history! Congratulations!

Conner Heckman wrestled two hard fought matches, losing 5-4 to a three time medalist and falling 4-3 in the consolations. He will wrestle again later in the medal round.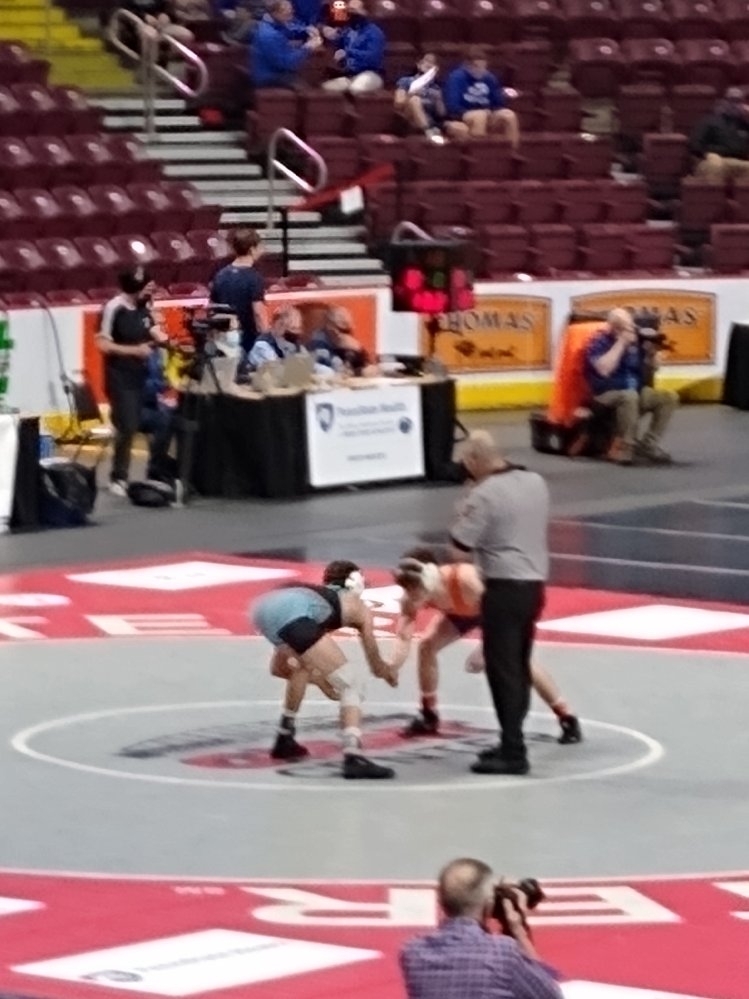 Midd-West wrestlers, Conner Heckman and Avery Bassett begin the PIAA AA quest for wrestling gold today. Congrats to both and best of luck today!