Hey MWMS and the incoming 6th graders and new 7th graders! Your tentative schedule along with a Virtual Move Up Day will be posted in the near future. We are still tweaking the schedules. Sapphire will display your tentative schedule and a link will be posted on our middle school website for the Virtual Move Up Day. When everything is ready, a message will be sent out to all students to notify everyone. To the incoming 6th graders, if you do not yet have a Sapphire account, please visit the district main webpage and register for an account. All communication from the school will occur via Sapphire from 6th grade till they graduate high school so it is crucial you have an Sapphire Community Portal Account. If you have any questions, please contact the middle school office. Stay tuned! Enjoy the start of summer next week!

You are invited to participate in our May 26th School Board Meeting by using the public link below. You must enable your video and mute your microphone. This is a formal public meeting and comments will only be allowed at designated times in the meeting. Topic: Board Meeting May 26, 2020 Time: May 11, 2020 07:00 PM Eastern Time (US and Canada) Join Join Zoom Meeting
https://us04web.zoom.us/j/78974302355?pwd=Z1JkV1RiRnh0b0Z3UXRWbHFEbHVxdz09
Meeting ID: 789 7430 2355 Password: 3ztfqd


The Midd-West High School Concert Choir Class of 2020 would like to invite you to a special virtual concert tomorrow evening: Concert promotional video —>
https://youtu.be/tAyVtfmvO50
Link to live-stream —>
https://www.facebook.com/MWHSVocalMusic/live/
The performance goes "live" on Facebook at 7pm on Tuesday, May 12th. Please join these young singers for their final concert at Midd-West.

MIDD-WEST SCHOOL DISTRICT Final Budget Notice NOTICE is given that the Proposed Final Budget for the General Fund of the Midd-West School District for the 2020-2021 fiscal year in its most recent form is available for public inspection on the District website, and is expected to be presented for adoption as a Final Budget at the school board meeting to be held at 7:00 pm on Monday, June 8, 2020. The budget may be amended before or after final adoption. If an individual is unable to access the Proposed Final Budget on the District Website, a printed copy may be obtained by contacting the following individual in the following manner: Ryan L. Wagner, Business Manager, 568 East Main Street, Middleburg, PA 17842. (570)837-0046 ext. 1401.

MWHS Vocal Music A modern song written by New Orleans Alternative/Rock band MUTEMATH. This arrangement was meant to be premiered at our Spring Concert in May 2020. It features students in Concert Choir from grades 7 - 12. Words and music by MUTEMATH (Todd Gummerman / Darren King / Paul Meany / Roy Mitchell-Cárdenas) Arrangement by D.R.Flynt
https://www.facebook.com/320848315209431/posts/564425667518360/?vh=e&d=n

This week's Outstanding Teacher Award goes to DEVIN FLYNT of Midd-West High School. Devin is an exceptional teacher in the music department, and he is passionate about his job and his students. He has been working tirelessly during this pandemic to keep his students engaged. As the choir director, Devin brings out the best creativity and passion from within his students. Together, he and his choir worked over 35 hours to create a virtual concert video that was posted on social media, that went viral. It had over 70,000 views! He really understands what choir means to his students, and he does his best to help everyone find their voice. Thank you for helping to mold the future, Devin! #outstandingteachers This outstanding teacher will win $1000 to give to a program or activity at his school. Honoring teachers with 100.9 The Valley and Service 1st Federal Credit Union | Friends you can bank on.
https://www.facebook.com/206695506024161/posts/3484444104915935/?d=n

We love our seniors and all of the professions keeping America running 💙🖤


Today we get to congratulate two of our FFA members who work incredibly hard in our organization! Colette Hoffman & Dawson Brandt both keep accurate records on their SAE projects. They completed a large task of completing their State Proficiency Applications and saw incredible results! Colette Hoffman is our State Finalist with her Specialty Animal Project where she raises Pheasants! Dawson Brandt is our State Winner in Sheep Production with his Sheep Entrepreneurship project where he raises & breeds Suffolk Sheep! Congratulations to these two hardworking individuals! *competition was held by judges scoring applications online, with work done previously in the school year*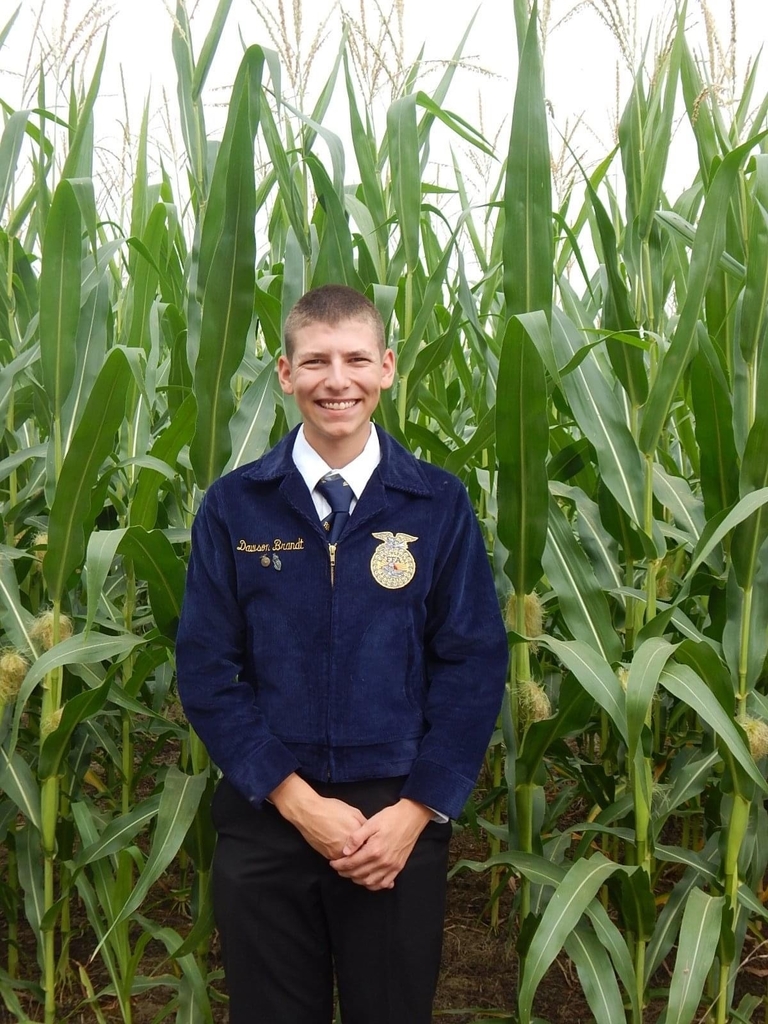 Hello ME Families, Just wanted to let you all know that the PTO has been in touch with Mariannas and will be rescheduling a delivery date when it is safe to do so. Their company is also closed during this time and will let us know when they are reopened and able to fill our orders safely. Thank you for your patience during this time.

Due to the closing of all PA schools, Kindergarten registration for the Midd-West School District has been postponed. We apologize for this inconvenience. Rescheduled dates will be forthcoming. Thank you for your patience and support.

Be a part of helping us organize our website! You can provide constructive comments or suggestions by emailing them to:
webmaster@mwsd.cc