Hello MWMS, Tuesday, January 19 will be the first day of the 2nd semester for MWMS and will also start the new procedure for virtual instruction for ONLY MWMS students. Virtual instruction was reevaluated to ensure we would be giving all of our students (both the students that attend in person and also virtually) the best education possible. First I want to thank you for your continued support of our students as we continue to deal with the effects of COVID 19 in our community. Virtual instruction was designed to alleviate concerns due to COVID-19 and also as a way to educate students who are forced to quarantine, test positive, or were a primary contact with someone who tested positive. With that in mind, the following changes will be implemented starting on Tuesday, January 19 and continue until the end of the school year for virtual students in 6th and 7th grade. 1. When virtual instruction is chosen by the parent and/or student and is out of a concern due to COVID-19, we are going to require these virtual students commit to this type of learning for a minimum of one marking period. After the marking period has passed, a revaluation can be completed if the desire is to return to in person instruction. We are not going to allow students to choose virtual instruction on a day-by-day or short term basis. If you are selecting virtual instruction as a new option for your student, the middle school needs to be notified by 9:00am, Monday, January 18. This will allow time to create schedules. 2. Students who NEED to receive virtual instruction due to a positive test or need to quarantine for COVID-19 reasons ONLY will need to be in contact with the middle school to discuss the timeline for virtual instruction since all cases differ. Parents must call our nurse to receive information about length of quarantine, date of return to school, and any further information on virtual instruction. If you have already received instruction from our nursing staff and been given your child's date of return to in-person learning, those dates still stand and you need to do nothing further. 3. ALL virtual students will receive a new virtual schedule they will follow and will only have their 4 core classes (ELA, Math, Social Studies, and Science). They will not be following their normal in person schedule or previous virtual schedule. Again, ALL virtual students will receive a new schedule. 4. Virtual students need to have their cameras turned on at all times. This is done to ensure student attendance and participation throughout the lessons. 5. All other absences than for COVID-19 will be regular absences. Students who are absent for other reasons than COVID can check their work in Sapphire must submit an excuse to our middle school office upon return to school. They will not be receiving virtual instruction during these absences. We continue to offer what we think is the best learning option for our students with as little change as possible so we can provide consistent instruction to all of our students. Virtual students can check their new virtual schedule that will be posted in sapphire by 3:00 on Monday, January 18 so you are prepared to start virtual instruction on Tuesday, January 19. We appreciate your attention to this matter and if you have any questions, please contact the middle school office.

The Annual Midd-West High School Music Boosters Raffle Ticket Auction (aka Chinese Auction) scheduled for March is CANCELLED for the 2020-2021 School Year. Thank you to all the patrons, sponsors, and supporters that have participated in the auction throughout the years. Your help is appreciated. We hope to hold our auction next year. Thank you supporting the arts. Please share the information with others

Senior Photo Retakes - December 22, 2020, 7:00 am - 12 noon. Midd-West High School Auditorium.

Hello MWMS, This message is to inform you about what the next 5 days of school will look like while we are in distance learning. Most importantly, with the impending weather, you will NOT hear or notice on the various media platforms that MWSD will be "closed." We are still going to be providing instruction to the students like normal, just in a virtual setting. All students are still required to log into their sapphire or Teams and follow the stated directions. Some classes will be delivering live content so it is crucial students log in every period to understand their assignment and also be marked present for their daily attendance. Additionally, if you have any situations arise within your family related to COVID 19, please contact the middle school office at 570-837-0046 ext. 3001 and leave a message. Thank you and have a fantastic holiday season.

Student Lunches are available weekdays through December 16 at the High School. Pick up at Shuman St. Main Entrance.

You are invited to participate in our December 7th, School Board Meeting by using the public link below. You must enable your video and mute your microphone. This is a formal public meeting and comments will only be allowed at designated times in the meeting. Time: December 7, 2020 07:00 PM Eastern Time (US and Canada ) Join Zoom Meeting
https://us04web.zoom.us/j/72694549486?pwd=Nm0wQndMVUhHTlZvR2k2N2lmYk9rQT09
Meeting ID: 726 9454 9486 Passcode: CYM5fS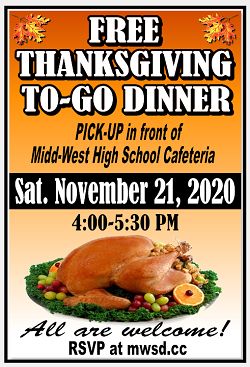 This is a friendly reminder that tomorrow, Wednesday, November 4, our distance learning at the MWMS will start. It will continue through Friday, November 13. Students will not have school starting at 12:15pm on Thursday, November 5 and all day Friday, November 6 as the MWSD is closed on these two days for parent-teacher conferences. Starting tomorrow students will log into Microsoft Teams on their district provided laptops and follow their normal schedule. Wednesday will be a Day 3. Thursday will be a Day 4 and Monday will be a Day 5, etc. They will receive live instruction in their core classes (ELA, Math, Social Studies, and Science) and also some select related arts classes. Some related arts classes are not conducive to live instruction so therefore, students will need to keep up to date with these class assignments via Sapphire and/or Microsoft Teams. Attendance during this distance learning period is required and students are held accountable for their work and grades. Unless your students' teacher instructs you differently, your student will follow their normal schedule throughout the day until in person instruction can again resume. We also understand there are multiple areas that internet is unstable and/or nonexistent. If this is the case, please contact the middle school to check on the availability of a hotspot. We have extremely limited quantities of the hotspots so we cannot make any guarantees. If you do not have a hotspot, we encourage you to visit the local places that have free Wi-Fi in your area or you are even welcome to visit any MWSD building and use the Wi-Fi on your school issued computer from the parking lots. Please inform the Middle school office of internet issues so we are informed and can alert the teachers of the potential issues before tomorrow. Finally, lunches will be distributed from 11:00-12:30 today and Thursday of this week. You can pick up the lunches on the west side of the building at the loading dock. This is the side closest to Middleburg Elementary. Lunches will also be distributed next week on the same days and times. If you have any additional questions, please contact the middle school office. We will work through this process together as we know and understand this wouldn't be possible without your help and support. We thank you for your support and understanding during these challenging times. We will get through this together. Stay strong!

MWMS Red Phase Announcement

You are invited to participate in our November 16th School Board Meeting by using the public link below. You must enable your video and mute your microphone. This is a formal public meeting and comments will only be allowed at designated times in the meeting. Time: November 16, 2020 07:00 PM Eastern Time (US and Canada Join Join Zoom Meeting
https://us04web.zoom.us/j/78147609032?pwd=Y1E5Q09hODhqcE12VmU3K1RxVlI2QT09
Meeting ID: 781 4760 9032 Passcode: L77eES

Dear Families, On Wednesday, November 11th, Midd-West Middle School will be celebrating Veterans Day. Due to the ongoing pandemic, we are unfortunately unable to have our annual in-house Veterans Day assembly. Instead, we have decided to partner with Middleburg Elementary School to have a Veterans Day Parade. For this parade we ask that you drive your vehicle following a specific route. The route will be sent home to you after you register. As you drive by, our students and teachers will be there to honor and celebrate you and all the sacrifices you have made for us! If you would like to participate in this event, we ask that you preregister by using the online RSVP link that can be found on the MWMS homepage or email the middle school office at
eauman@mwsd.cc
. If e-mailing a registration, please include your name, branch of the military, phone number and MWSD student name (if applicable). Deadline for registration will be Monday, November 2nd. Once registered more information will be sent home. If you have any questions, please contact the middle school office.


Midd-West Annual Chinese Auction Click on link for details

SPECIAL COMMUNITY INVITATION The Midd-West Marching Mustangs would like to invite the parents, staff, and community for a special performance of this season's field show featuring selections from the Shrek Movies. During this evening we will also have a special honor for our marching band seniors and additional performances that will feature different sections of the marching band. We hope that you would come a support the band. Friday, October 23rd, 2020 7:00 PM At the Midd-West High School Stadium Free of Charge Donations will be taken to help the marching band raise money for new uniforms.

SUN-Tech Senior photo day...Go Mustangs!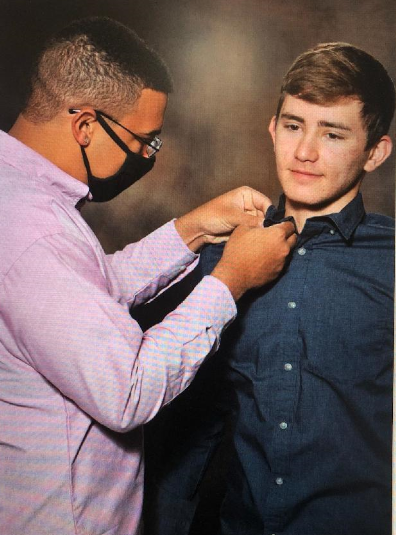 Senior photos are being taken today...go Mustangs!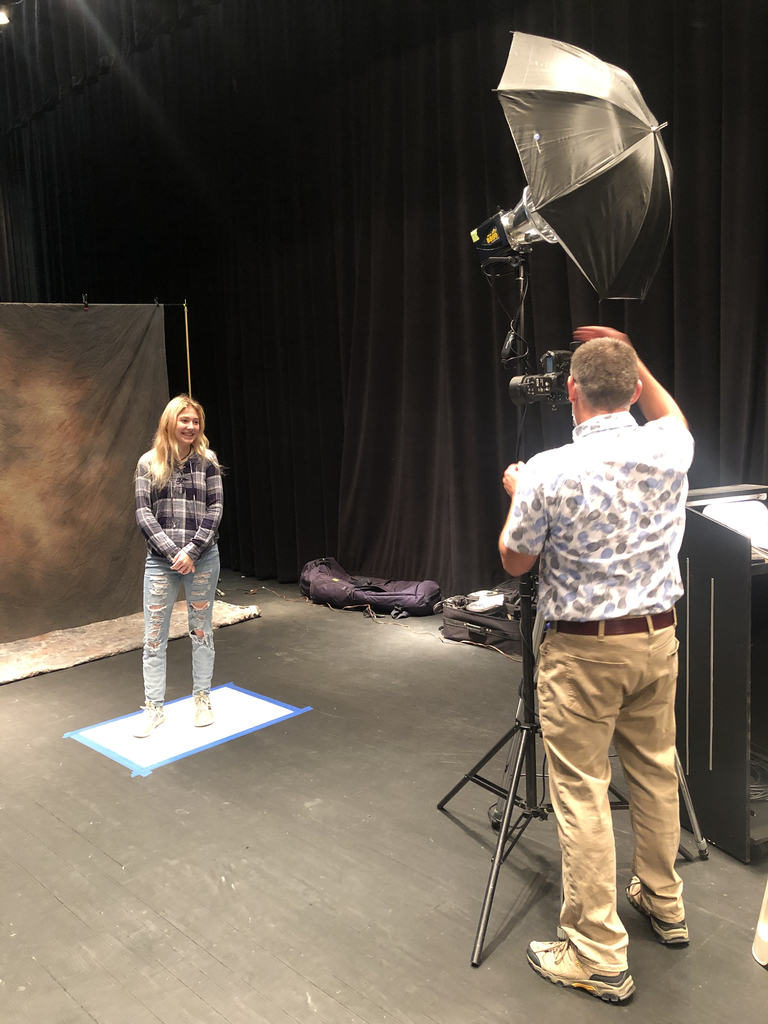 Congratulations to Jullian Krainak and the Midd-West golf team on an awesome performance at the District IV tournament. The team finished 3rd overall and Jullian punched a ticket to the PIAA State tournament with a 77 score and 2nd place finish overall. He is the first Midd-West golfer to qualify for the State tournament. Rounding out the scoring for Midd-West; Kyle Beward 89, Nick Whitesel 97, Noah Bogush 103, and Austin Bogush 116. Congrats boys and Good Luck Jullian!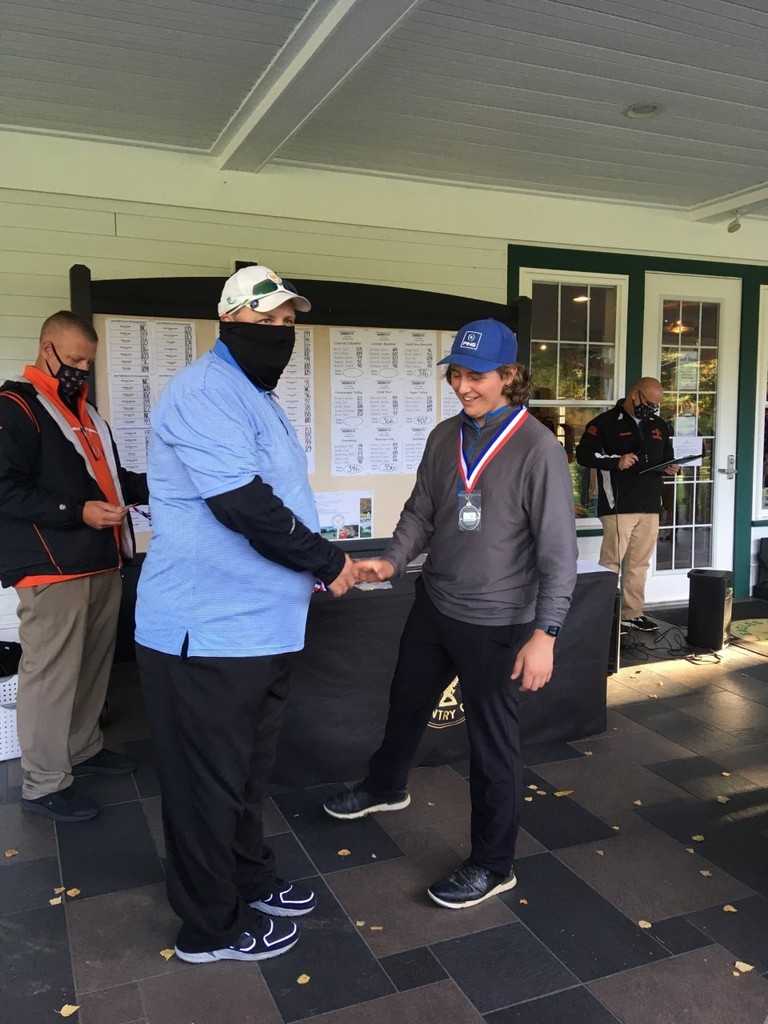 The Midd-West Board of Directors approved a schedule change on Monday, September 28th. There will now be two half-days during the month of October so please plan accordingly. On Friday October 9th, and Friday October 23rd, the Midd-West School District will dismiss at 12:15. All students will be served a lunch prior to departing on these dates.

You are invited to participate in our September 28th School Board Meeting by using the public link below. You must enable your video and mute your microphone. This is a formal public meeting and comments will only be allowed at designated times in the meeting. Time: September 28, 2020 07:00 PM Eastern Time (US and Canada Join Zoom Meeting
https://us04web.zoom.us/j/79110575096?pwd=MHNJalNEQ1AwTFJ0VWlpZFF4M2RUdz09
Meeting ID: 791 1057 5096 Passcode: fu5SJn

IMPORTANT UPDATE ON SENIOR PHOTOS: All Midd-West Sun Area Tech seniors will be photographed in the west campus CDL room at Sun Area Tech instead of the MWHS. This change is due to the Sun Area Tech students going back to school 5 days a week instead of hybrid.