Starting on June 5th, the MWSD track will be open to the public Monday - Thursday from 6:00 am to 4:00 pm. Only sneakers or approved track spikes may be worn on the track surface. The following is not permitted: smoking, food, wheeled items (skateboards, bicycles, strollers, etc). Restrooms are located in Sports Boosters Athletic Park. Enjoy and please help to keep our beautiful facilities clean!

To celebrate the track and field state qualifiers and our state champion, Cam Pyle, there will be a fire truck ride through Middleburg at 7pm tonight. Meet at the square (red light) to cheer them on!

Midd-West crowns first ever State Champion Camryn Pyle became the first ever state champion, team or individual, in school history on Saturday winning the 300IM hurdles in 44.80 seconds. This is also a national qualifing time. Congratulations to Cam, who was also 7th in the 100 hurdles and the boys 4x800 relay team (Anden Aitkins, Wyatt Nelson, Conner Stoltzfus and Ben Hummel) which finished 8th in the state. The 4x400 team (Owen Solomon, Hummel, Nelson and Aitkins) finished in 9th and Miles Aurand finished 12th in the shot put. A very successful season for the Mustangs!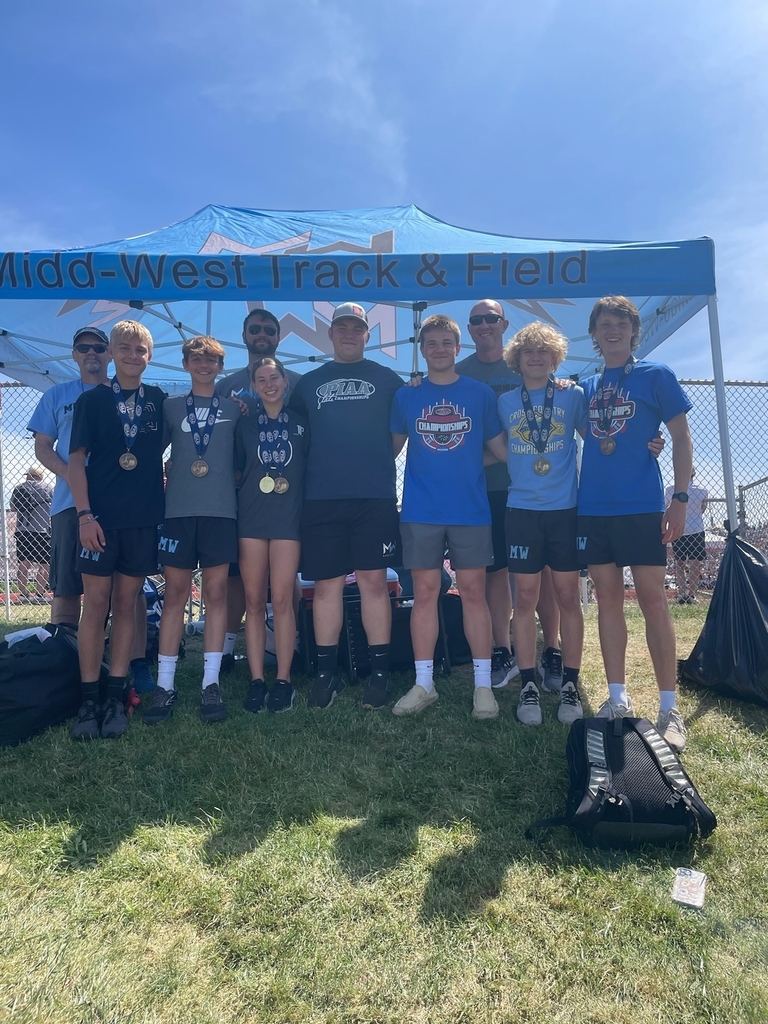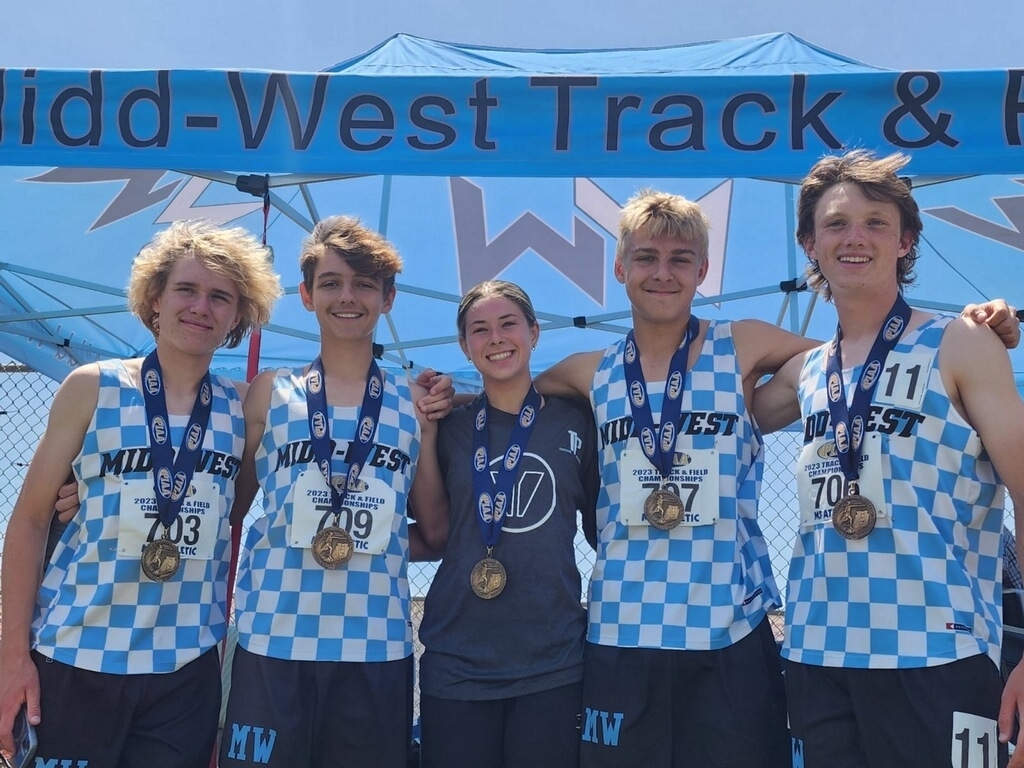 If anyone missed the sign ups for the Youth Mustangs in Training Camp, please email Mrs. Solomon at
bsolomon@mwsd.cc
before Friday @ 9:00 am. You can still sign up until this time.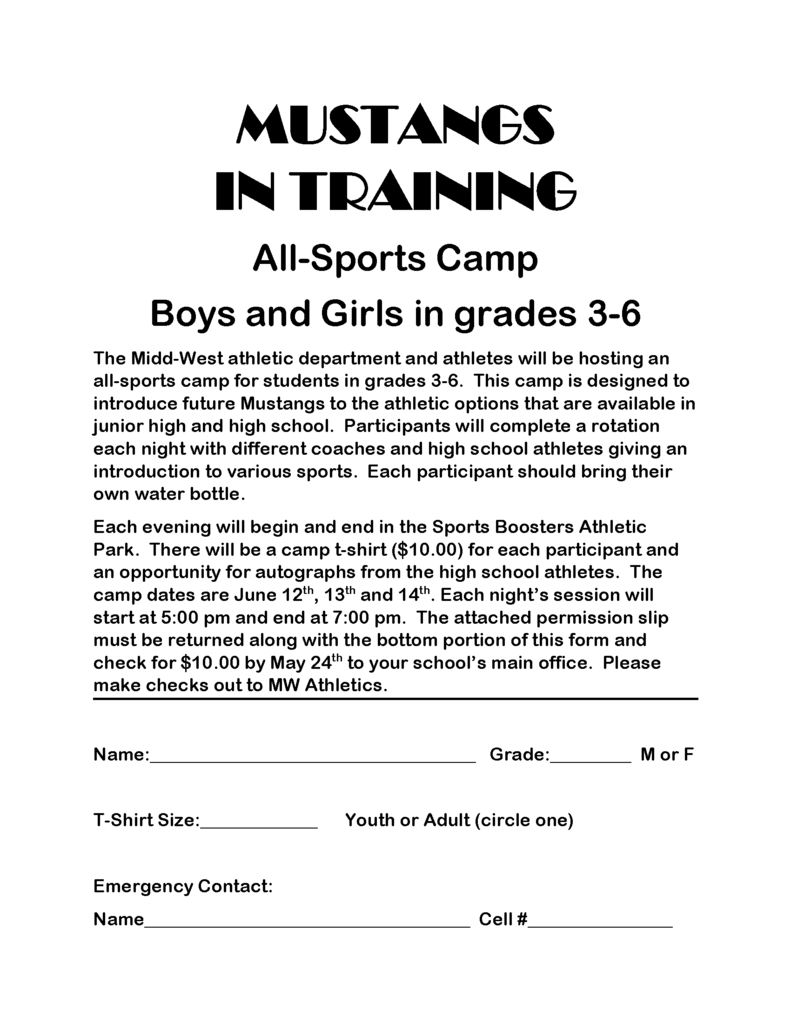 Good Morning MWMS Families, Tomorrow evening, two events will be held to showcase our students' talents. The MWMS art show will be held at our school from 5:00pm to 7:00pm. Beginning at 7:30pm, our band & choral concert will be held in the auditorium at MWHS. All families are welcome to attend. Thank you for your continued support!
Bus 4 is running about 15 minutes behind due to a student issue at the school.
Bus 26 is running about 15-20 minutes late this morning due to a mechanical issue.
All buses and vans are running about 40 minutes behind at this point. A follow up message will be sent for bus 19 specifically as they have yet to leave the school.

December recipients - Unifying Beliefs People First: Albert Foreman, Landry Harman, Tracy Auman, Robin Kratzer, Tammy Laub, Marlena Ford, Jen Hummel, Monica Romig, Mandi Romig, Amber Bardell, Brenda Stewart, Corey Wert, Erica Wagner, Lindsay Dalius, Jackie Cook Results and Process Oriented: Jackie Cook, Heidi Oldt, Mindy Callender, John Rosselli, Bruce Shellenberger, Tim Beachel, Erin Auman, Sue Buss, Amanda Graybill, Courtney Zimmerman, Internally Motivated: Shannon Pyle, Stacy Hostetter, Erin Auman, Hayley Brown, Paetyn Klinger, Laura Hartley, Kaitlyn Zechman, Mike Sanders, Brandon Folk, Marissa Weidensaul, Lexi Bixler, Jayme Bucher Conscientious Communicator: Jena Stauffer Creative Problem Solver: Andrea Teats

Please remind and encourage students to dress for the weather today as they will be attending the Veteran's Day parade outside at 9am. The forecast is for 36 degrees at 9am. Thank you!

Hello MWSD Families, Today, Tuesday, October 11, there was an incident involving a firearm at Midd-West Middle School. At 7:45am, MWMS administration was made aware about a student possessing a firearm that was shown to several peers on the bus. Immediately, our school police, Officer Mall was contacted while the building principal, located the student. The student was escorted to the office where he was searched and interviewed by the school police and administration. This occurred prior to the school day starting. Upon further investigation and search, a firearm and ammunition were located, retrieved, and secured by Officer Mall. At that time, MWSD Police contacted Middleburg Police Department who arrived promptly to continue the investigation. A building sweep was conducted and an all clear was given by the authorities. The student left in police custody and will not be returning to school. At this time all students are safe and continuing their regular school day. We thank all individuals who reported this immediately to school officials. Please know student safety is our top priority and we will always follow up with leads that are reported. Because of the quick work and all clear from the authorities, we will continue to operate as normal. Any questions, please contact your child's building. Thank you for your continued support, MWSD Adminstration

August and September 2022 MWSD Unifying Beliefs Recipients Results and Process Oriented: Brandon Folk, Kathy Shellenberger, Chandler Sheaffer, Lindsay Dalius, Devin Flynt, Jason Gemberling, Matt Dietz Conscientious Communicators: Jackie Cook, Karissa Graybill, Karie Gunkle, People First: Kevin Copenheaver, Brian Beward, Heidi Oldt, Jason Gemberling, Karissa Graybill, Danelle Snook, Heather Portzline, Linette Lantz, Cameron Trego, Stephanie Friel Creative Problem Solver – Ashely Kunhs Internally Motivated: Christa Dressler

The Midd-West School District is soliciting applicants for appointment to the Board of School Directors effective immediately with a term of office to conclude November 30, 2023. Applicants must be a qualified elector of the school district and a resident of the Midd-West School District for a minimum of one year prior to appointment. Applicants shall include a brief biographical sketch, a minimum age of 18 years old, and statement of qualifications and reasons for seeking appointment. Applications must be postmarked by August 19, 2022. Interested persons should apply to Tiffany Summers, Board Secretary preferably by email
summers.tiffany@mwsd.cc
or by mail at Midd-West School District, 568 East Main Street, Middleburg, PA, 17842.
Tentative bus assignments have been posted to each student's Sapphire account and my be viewed online. If a change request is needed, the form may be found online or obtained from any of the schools. Upon filling the form out it needs to be submitted to the child's building for approval. No changes will be made over the phone. Only those through an approved change request form will be completed. We advise to keep checking your child's assignment, especially the pick up times as they may fluctuate between now and the first day of school due to any processed change requests and/or new student assignments.

Student schedules for 8th through 12th graders will be open for viewing by 8 am, Tuesday, August 2nd, 2022. Course additions and change requests can be done by completing the Student Schedule Request Form posted to the Midd-West High School web page.
https://forms.office.com/r/e3GUGhk6WJ



MWHS Annual Senior Awards Presentation is this Wednesday, May 25 at 2:00pm in the MWHS auditorium. During this event, we will recognize all recipients of the numerous scholarships and awards. We invite you all to join us in celebrating the accomplishments of the Class of 2022 this Wednesday, May 25 at 2:00pm.

Midd-West High School Student Council is sponsoring event along with the Middleburg Fire Department to help bring awareness to the student body about the dangers of driving under the influence. Tomorrow, Wednesday, April 27 at 1:30pm, we will be conducting a mock student car accident for all 10th, 11th, and 12th grade students in the student parking lot of Midd-West High School. The Middleburg Fire, Ambulance, and Police Departments, along with Snyder County Emergency Services, Life Flight, and a local automotive garage, will be responding to this mock car accident. Following the event, all participants will be discussing the event in our auditorium with the emergency personnel and our guidance department. Please do not be alarmed at the emergency personnel and vehicles that report to the High School during this time. It is only a simulated event. Please inform the high school office about any extenuating circumstances that would cause undue stress from viewing this event for your child. The goal of the presentation is to show students the realities of what could happen while driving impaired and is meant to be educational.
Correction. Only West Snyder Elementary's Pathfinder program is cancelled for this evening.