Any students entering 7-12th grade interested in participating in cross country need to download TeamApp, search for Midd-West Cross Country and sign up. All information for the team will be distributed through this app.

Midd-West Senior Spring Spotlight - Brady Hood Parents: Greg and Erica Hood Sport: Baseball School Activities: DECA, German Club Favorite Memories: Seeing the guys at practice and games, Skinny throwing a bat over the fence and all the McDonald trips. Attending Point Park University in Pittsburgh for Sports, Art, and Entertainment Management Want to say thank you to my mom, dad and Coaches Scott, Ryan, Mike and Jamie for all their support.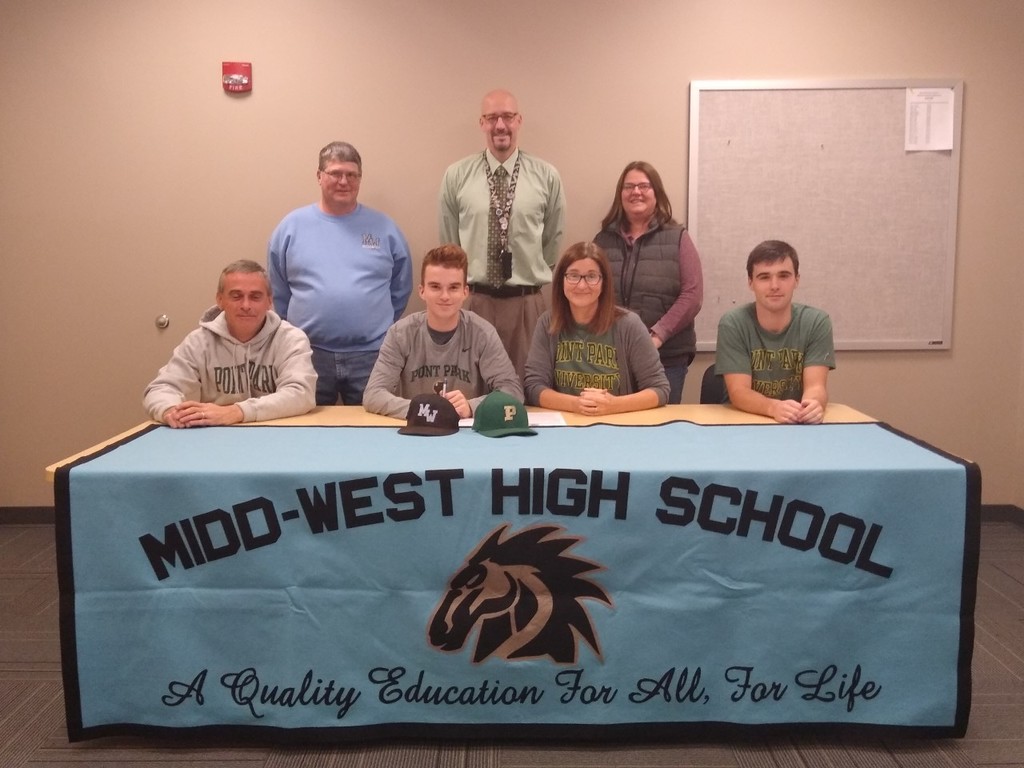 Midd-West Senior Spring Sport Spotlight - Oakley Bennett Parents - Gary and Londa Bennett Sport - Baseball School Activities - STEM, Ski Club, Youth Group Favorite Memories - When Skinny chucked his bat over a mile high backstop and it went towards the crowd, stopping a McDonald's after every away game with the boys Thank you to my family and a shout out to my teammates for all the memories After graduation, I will be attending Lackawanna College for Criminal Justice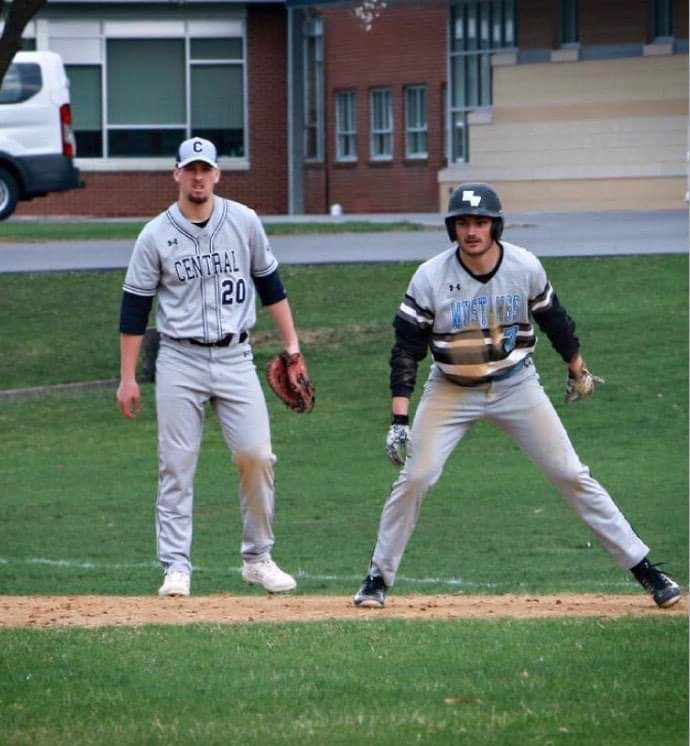 Midd-West senior spring sports spotlight, Lauren Stahl. Name: Lauren Stahl Parents: Jen and Shanen Stahl Sport: Softball School groups/ activities: DECA Favorite Spring Sport memory: Stopping at McDonald's on the way home from games to have timed big box competitions Thank you's and shout outs: I'd like to thank my coaches, family, and besties on the team. After graduation plans: I plan on attending Millersville University to major in secondary education social studies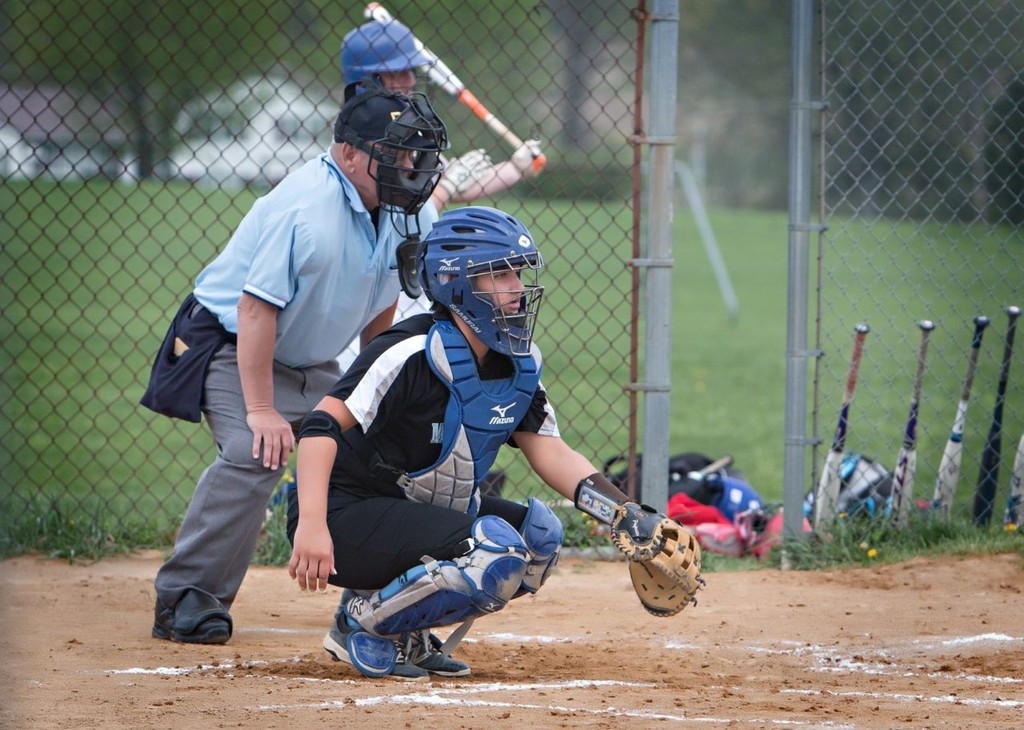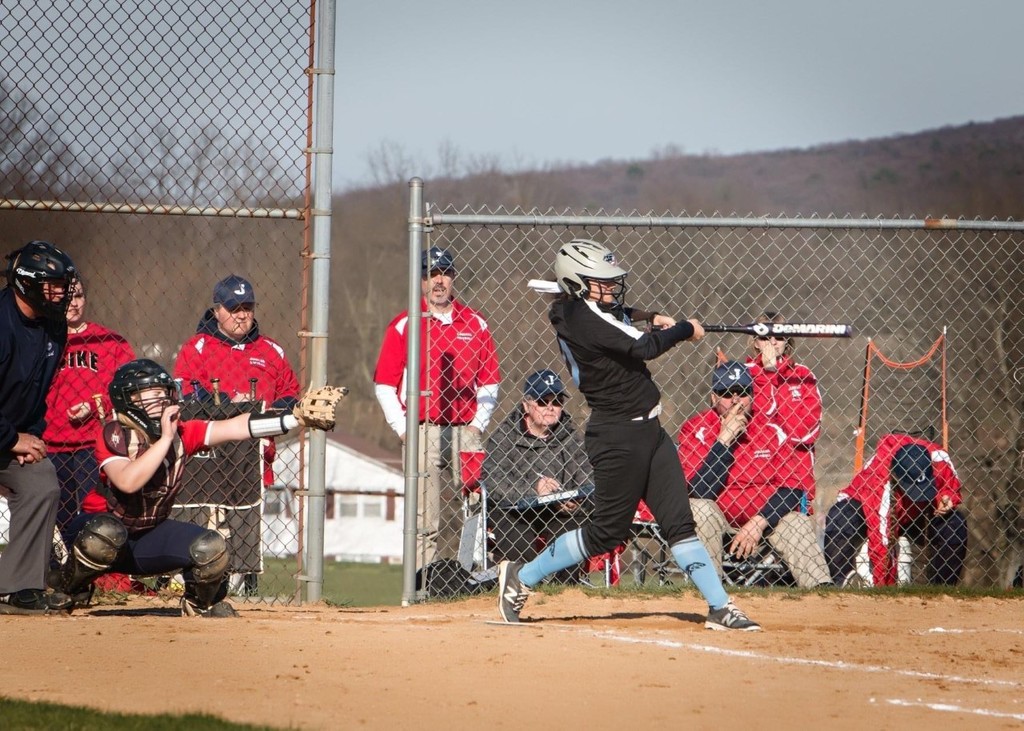 Thank you seniors 🖤💙 Thank you to all essential employees, you rock! #BeTheLight. #GoMustangs #MiddWestSeniors

Be the Light Campaign, Week 2 - Mustangs Football stadium. Thank you seniors and all essential personnel 🖤💙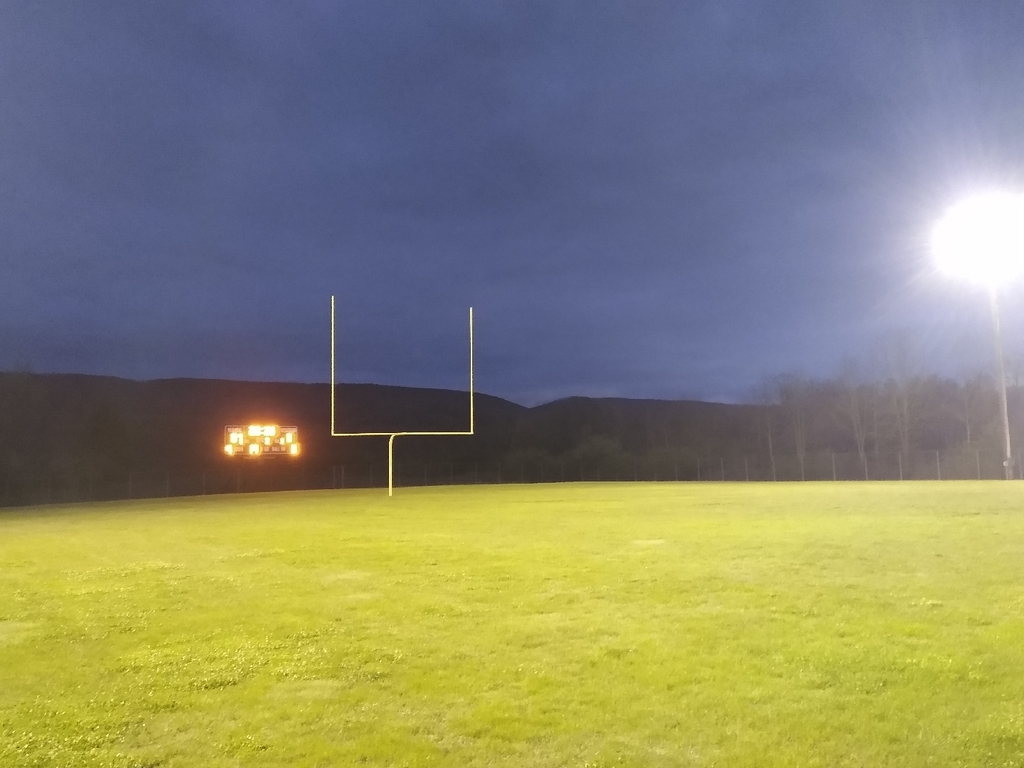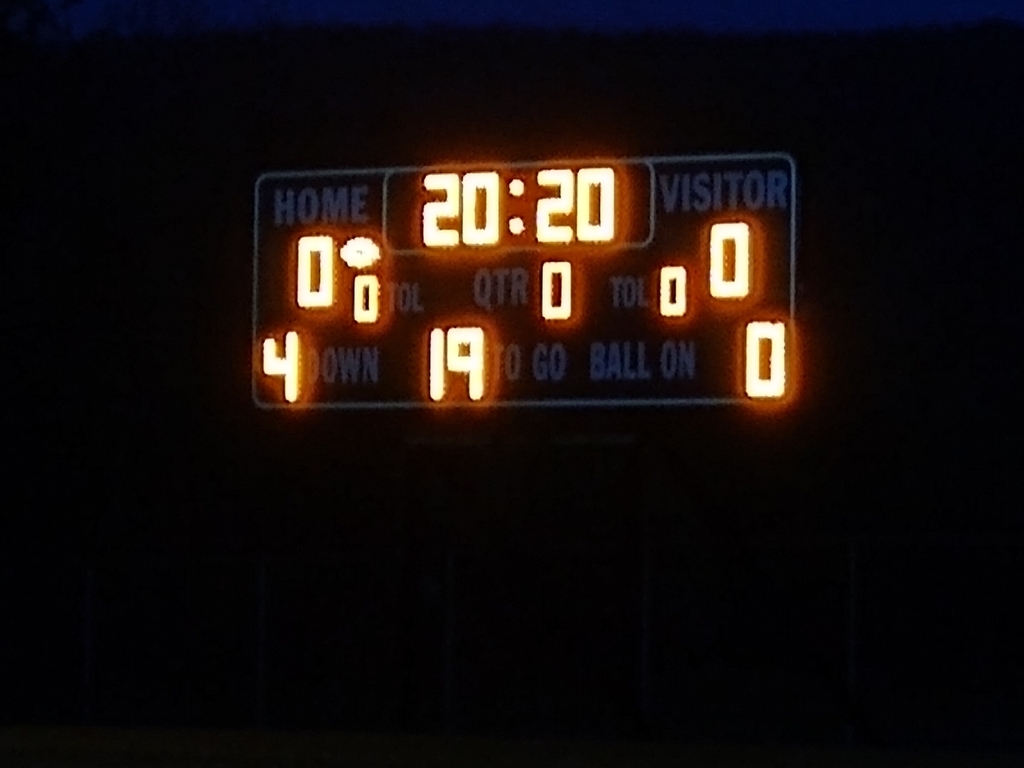 Mustangs to Participate in National 'Be the Light' Campaign On Friday, April 17, the Midd-West Area School District will begin honoring the Class of 2020 and supporting the nurses, doctors, and first responders on the front line of COVID-19 by lighting up our high school stadium in Middleburg at 8:20 pm (2020 hours). Schools from our area and across our nation are taking part in the "Be the Light" Campaign. Each Friday at 8:20 pm through the end of May (graduation), our scoreboard will display the score as 20-20 in honor of this year's graduating class. Please note that supporting residents are NOT permitted on stadium grounds during this time and should remain at home. If people are compelled to support this initiative from their homes, get your favorite noisemaker (cowbells, horns, etc.) or rally towel, poms, etc. and take a selfie picture or video, post it to your social media site and tag @MiddWestSchools on Twitter or "Midd-West School District" on Facebook. We cannot stress this enough, supporters of this initiative should NOT travel onto school district property. Thank you!

Wishing all our Midd-West student athletes a Happy National student athlete day!

Congratulations Avery Bassett, PIAA 3rd place AA finisher at 145, avenging an earlier District loss, beating Higley from Sullivan County in overtime! Avery finished the tournament 5-1 and came all the way back through the consolation bracket to earn 3rd place. Awesome stuff 💪🥉

Wrestling update, Bassett will wrestle for third place today at 2pm at the Giant Center. Congratulations Avery, well done!

Bassett is staying alive with a 6-3 win. Way to go Avery!

Bassett wins 9-2

Avery Bassett getting ready for consolation match, mat 6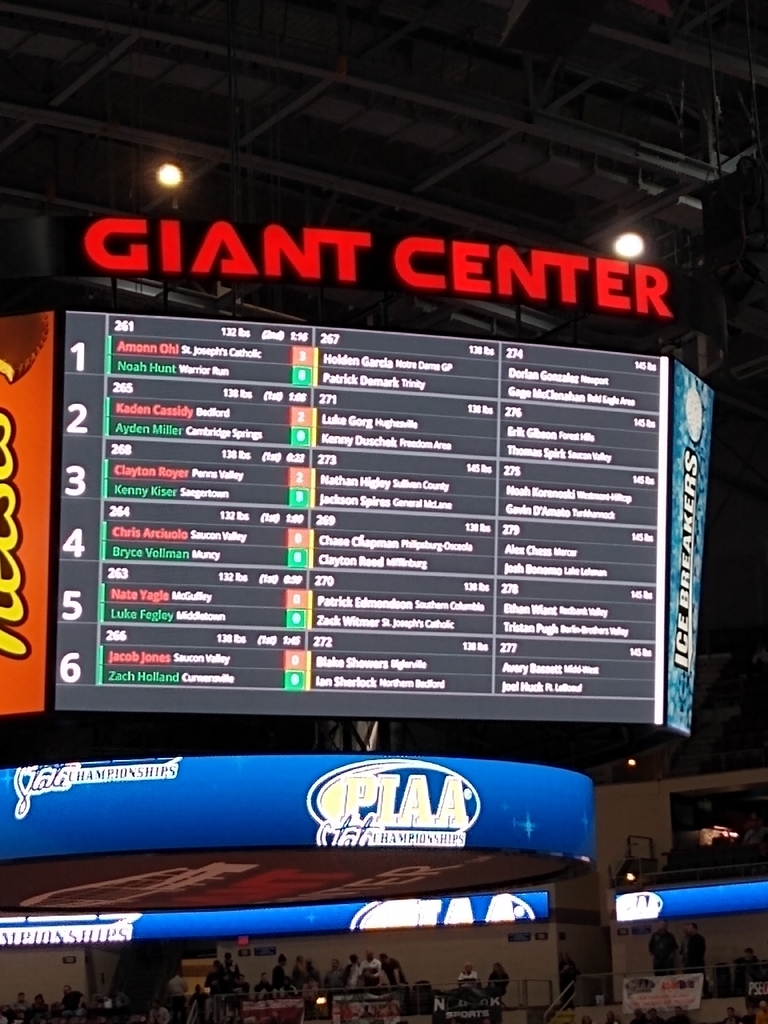 Tomorrow morning at 9:00 am at the Giant Center in Hershey, MW wrestler, Avery Bassett, will begin his quest for some PIAA hardware! Good luck Avery!

Weekend sports update...MW Boys Bowling team will be heading to States! MW wrestler, Avery Bassett, punched his ticket to Hershey, finishing 3rd in the Regional tournament. Congratulations to all participants. Go Mustangs!

Midd-West will send both the boys and girls bowling teams to the Regional tournament in Lancaster on Feb. 28/29. Good luck and knock em down!

Midd-West wrestlers Conner Heckman, Avery Bassett and Carter Sauer will travel to Williamsport on Feb. 28/29 for the Regional tournament. Good luck in your quest for Hershey!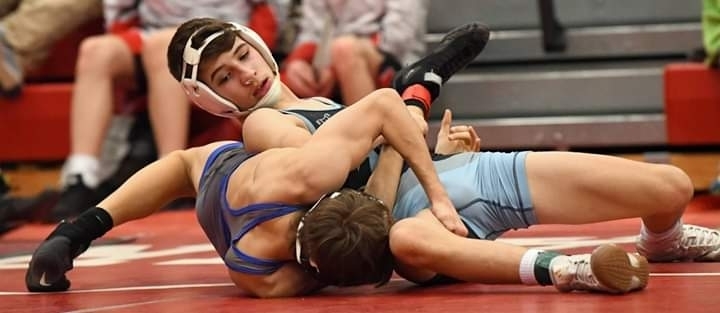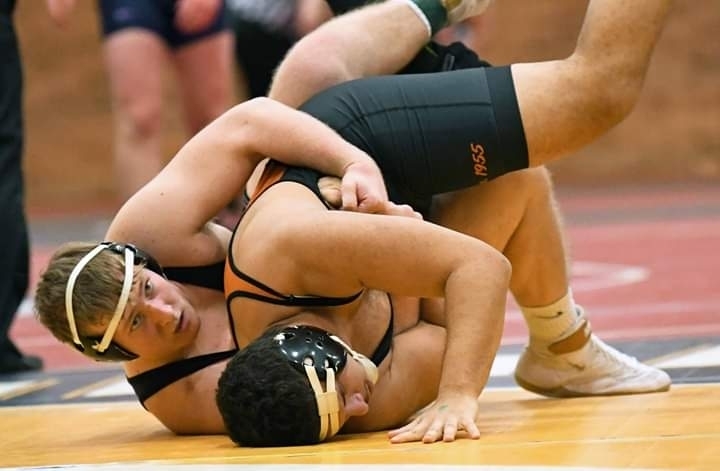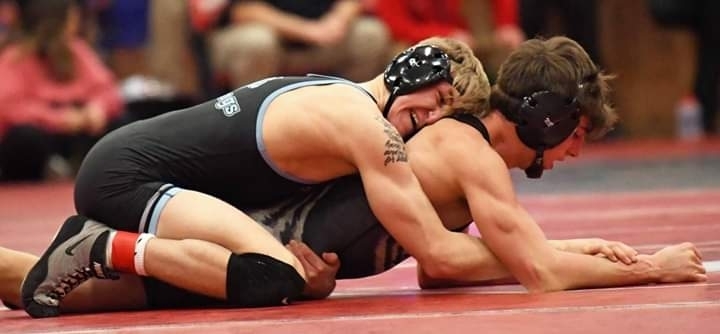 Girls Basketball at Montgomery this evening will be played at 537 Old Road in Montgomery. It will be a shortened JV game, varsity will start at 7 pm.

Congratulations to the Midd-West bowling team for winning the PHAC league title. Way to go boys!