FINANCIAL AID NIGHT *DATE CHANGE NOTICE* DATE: UPDATE – Tuesday, 10/25/22 TIME: 5:30 pm PLACE: Cafeteria WHO: Parents & Juniors and Seniors interested in college Learn the financial aid process and how to set up a plan to pay for college.

Hello MWSD Families, Today, Tuesday, October 11, there was an incident involving a firearm at Midd-West Middle School. At 7:45am, MWMS administration was made aware about a student possessing a firearm that was shown to several peers on the bus. Immediately, our school police, Officer Mall was contacted while the building principal, located the student. The student was escorted to the office where he was searched and interviewed by the school police and administration. This occurred prior to the school day starting. Upon further investigation and search, a firearm and ammunition were located, retrieved, and secured by Officer Mall. At that time, MWSD Police contacted Middleburg Police Department who arrived promptly to continue the investigation. A building sweep was conducted and an all clear was given by the authorities. The student left in police custody and will not be returning to school. At this time all students are safe and continuing their regular school day. We thank all individuals who reported this immediately to school officials. Please know student safety is our top priority and we will always follow up with leads that are reported. Because of the quick work and all clear from the authorities, we will continue to operate as normal. Any questions, please contact your child's building. Thank you for your continued support, MWSD Adminstration

August and September 2022 MWSD Unifying Beliefs Recipients Results and Process Oriented: Brandon Folk, Kathy Shellenberger, Chandler Sheaffer, Lindsay Dalius, Devin Flynt, Jason Gemberling, Matt Dietz Conscientious Communicators: Jackie Cook, Karissa Graybill, Karie Gunkle, People First: Kevin Copenheaver, Brian Beward, Heidi Oldt, Jason Gemberling, Karissa Graybill, Danelle Snook, Heather Portzline, Linette Lantz, Cameron Trego, Stephanie Friel Creative Problem Solver – Ashely Kunhs Internally Motivated: Christa Dressler


Last chance to schedule Senior Photo Retakes!!! September 29th @ SUN AREA TECH October 11th @ MWHS room 219 Contact high school office or email
rvanhorn@mwsd.cc
to schedule time.


Did you order a yearbook? You only have 6hrs to order your yearbook at the lowest price of $60!!! Don't wait....order it today at
www.jostens.com
!

Senior Picture Retakes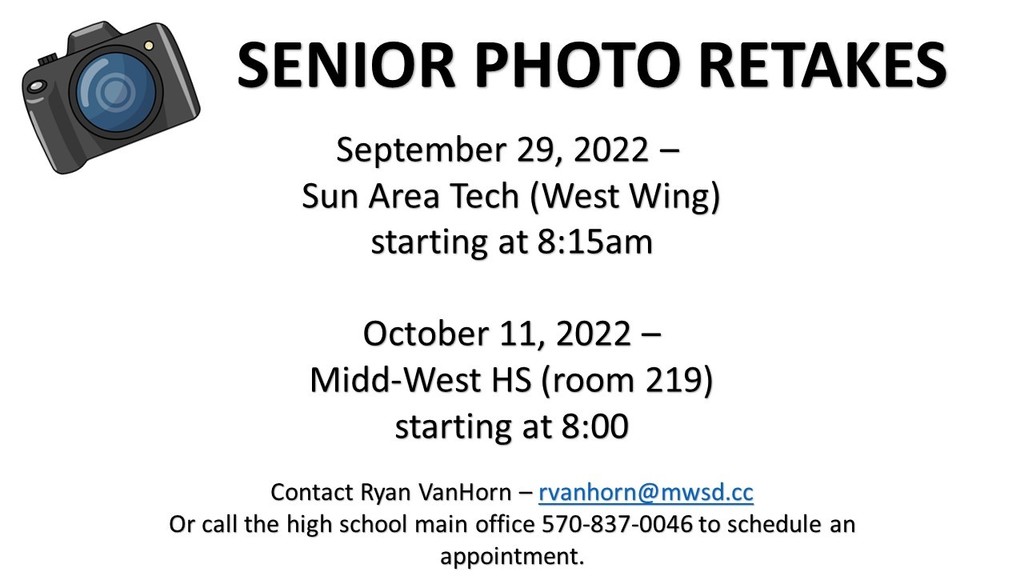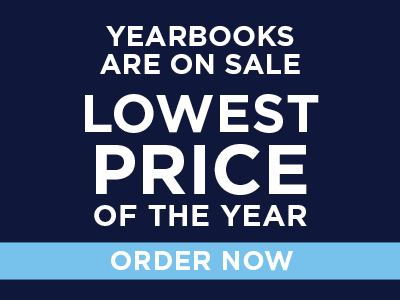 The Midd-West School District is soliciting applicants for appointment to the Board of School Directors effective immediately with a term of office to conclude November 30, 2023. Applicants must be a qualified elector of the school district and a resident of the Midd-West School District for a minimum of one year prior to appointment. Applicants shall include a brief biographical sketch, a minimum age of 18 years old, and statement of qualifications and reasons for seeking appointment. Applications must be postmarked by August 19, 2022. Interested persons should apply to Tiffany Summers, Board Secretary preferably by email
summers.tiffany@mwsd.cc
or by mail at Midd-West School District, 568 East Main Street, Middleburg, PA, 17842.

The following staff members received recognition in March for their actions displaying our District's Unifying Beliefs. Congratulations! People First – Clint Swartz, Mandi Romig, Amanda Gessner, Jess Spaide, Tanna Stenger, Mark Bickhart, Candace Benner, Lori Keister, Matthew Baney, Jen Runkle, Pat Laughman, Sherry Wagner, April Kerstetter, Paula Garman Results and Process Oriented – Corey Wert, AJ Steininger, Monica Romig, Sandy Mitchell, Kaitlin Liszka, Jen Hummel, Marlena Ford, Greg Erb, Mary Beierschmitt, Jayme Bucher, Stacy Hawk, Casey Balliet, John Daku, Erica Hood, Tanna Stenger, Shannon Sholley, Denya Burris, Emily Klingler Internally Motivated – Chelsey Beaver, Matt Dietz, Theresa Ewing, Devin Flynt, Brandon Folk, Jason Gemberling, Karissa Graybill, Beth Keister, Paul Mall, Tracey Mitchell, Angie Pyle, Holly Rorke, Chris Sauer, Kathy Shellenberger, Sharon Tittle, Ryan VanHorn, Jenelle VanHorn, Pete Voss, Cole Zimmerman, Nancy Marrara, Wendy Snyder, Pat Laughman, Lisa Nesbit, Sarah Brubaker Conscientious Communicator – Bobbie Boone, Maddie Gaugler, Chris Meharg, Joe Mower, Ami Renninger-Boop, Chandler Sheaffer, Sean Snoddy, Julie Stugart, Donna Wilson, Erica Wagner, Donna Stroup, Lisa Wolf, Chloe Poltonavage, Jen Wilson, Danielle Lantz, Kelsey Sands, Danelle Snook, Jen Miner, Erica Knepp, Heather Portzline, Jenn Keister, Abby Potter Creative Problem Solver – Brian Beward, Trisha Bailey, Chelsey Bolig, Melissa Boonie, Mindy Callender, Mark Ferster, Katie Gaugler, Stacey Graff, Karissa Graybill, Will Hammond, Jen Hostler, Colleen Jones, Norma Long, Jen Mason, Megan Messimer, Heidy Oldt, Stacy Plummer, Shannon Pyle, Brenda Stewart, Devin Flynt, Nick Stine, Dan Wilson, Missy Brauer-Stuck

The following staff members received recognition in February for their actions displaying our District's Unifying Beliefs. Congratulations! People First – Chris Blockus, Chelsey Bolig, Jackie Cook, Theresa Ewing, Jen Hostler, Angie Pyle, Holly Rorke, Chris Sauer, Kathy Shellenberger, Dana Spade, AJ Steininger, Brenda Stewart, Sharon Tittle, Cole Zimmerman, Melissa Boonie, Amanda Graybill, Tina Spatz, John Daku, Dawn Wenrich, Stacey Hood, Lauren Cuatt Results and Process Oriented – Melissa Boonie, Tammy Laub, Beth Nornhold, Ami Renninger-Boop, Jen Straub, Dan Wilson, Donna Wilson, Brian Rees, Chandler Sheaffer, Ryan VanHorn, Shari Conrad, Lori Keister, Kelsey Sands, Emily Kramer, Stephanie Freil, Jesse Renninger, Misty Wagner, Cameron Trego, Sarah Brubaker, Beth Rowles Internally Motivated – Sue Lessman, Tracy Auman, Amber Bardell, Lindsay Dalius, Lisa Gearhart, Stacy Hostetter, Robin Kratzer, Chandler Sheaffer, Michelle Wilson, Jen Straub, Drew Hagerman, Dolly Horst, Andrea Seebold, Linette Lantz, Molly Bishop, Britt Folk, Courtney Trawitz Conscientious Communicator – Brian Beward, Brandon Folk, Stan Share, Jess Spaide, Kevin Copenheaver, Candace Benner, Missy Kreamer, Shannon Sholley, Lindsey Snyder Creative Problem Solver – Corey Wert, Clint Swartz, Julie Stugart, Sean Snoddy, Nancy Marrara, Bill Stuck, Laura Long

Last chance to order yearbooks! Order at jostens.com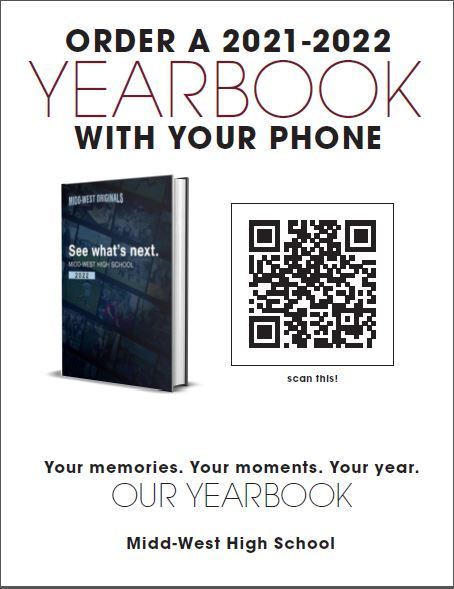 The February 14th and 28th Midd-West School Board meetings will be IN- person and there will be NO Zoom participation. All public comments will have to follow district policy and occur in person.

The following staff members received recognition in January for their actions displaying our District's Unifying Beliefs. Congratulations! People First – Jordan Cole, Stephanie Friel, Emily Kramer, Macia Kramer, Landry Harman Results and Process Oriented – Ryan Wagner, Andrea Teats Internally Motivated – Landry Harman, Nichole Snyder, Alyssa Beaver, Stacey Hostetler, Sarah Brubaker, Brit Folk, Lisa Orner Conscientious Communicator – Lisa Mitchell, Christa Dressler, Courtney Trawitz, Janelle Hockenbrock, Greg Weader, Amanda Graybill, Megan Matrey, Ava Zechman, John Daku Creative Problem Solver – Alyssa Beaver, Robin Walls, Erin Auman, Ava Zechman, Chad Romig, Shari Conrad, Abby Potter, Amanda Graybill, Courtney Zimmerman, Emily Klingler, Molly Bishop

On January 24th, the Midd-West School District will be holding their last hybrid meeting where the public can join via Zoom. Anyone who wishes to speak must attend in person. Starting with February's work session on the 14th, all meetings will only be in person until further notice. MWSD is inviting you to a scheduled Zoom meeting. Join Zoom Meeting
https://us02web.zoom.us/j/85411606855?pwd=eXNZc25VbXB6Rllwdk5DOVdBS0ExUT09
Meeting ID: 854 1160 6855 Passcode: Tc0wZb

A senior parent meeting will be taking place at 6:00pm on Monday January 24th in the high school auditorium. Topics to be covered are; yearbooks, class dues, senior class trip, fundraising opportunities, end of year events.

Tuesday Jan. 18th we will be having a senior class meeting in the high school auditorium at 2:30. Please plan to attend and hear all the fun stuff that is going to be happening!