EDIT MAIN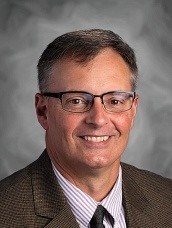 Greetings,
Over the past several years, the administrative team has strived to improve our leadership skills through our professional readings, meeting with business experts and internal discussions. As a result of those efforts, we have developed our Unifying Beliefs. Our Unifying Beliefs are what we will strive to use as the standard for all decision making and how we interact with stakeholders. We acknowledge the magnitude of responsibility our positons play in the wellbeing of the local, national and global communities. Defining our Beliefs and putting them into everyday practice will help lead our entire district to excellence.
At this time, I would like to share our Unifying Beliefs:

People First: Our organization is unique. We are responsible for creating productive citizens who will drive our society! By modeling the philosophy that people come first to our students and community, we improve our community, our state, our nation and the entire world!
Results and Process Oriented: Our organization is faced with the monumental task of preparing society for its future. If we want the future to be better for all mankind, we must focus on our process and getting results.
Internally Motivated: To meet the unique challenges found in our undertaking, we must have employees what are motivate4d to teacher our students, as well as, continue to learn. Ultimately, when we all continue to grow, the organization as a whole improves.
Conscientious Communicators: Communication is the primary vehicle for moving this organization to reach its goal and fulfill our obligation. Communication is the confluence of teaching and learning. The best way to create efficient learning and employees is to create effective communicators.
Creative Problem Solvers: Problems are opportunities for creating solutions! By allowing groups and/or individuals to demonstrate their knowledge and creativity, we can solve what would appear to be overwhelming problems. All of us must model this to our students to illustrate what we are capable of accomplishing together.
The greatest impact we can have on any situation is to take responsibility for our own actions. Please join me, and the Midd-West Administrative Team, as we attempt to uphold and strive to follow our Unified Belief.
Sincerely,
Rick Musselman
A QUALITY EDUCATION FOR ALL, FOR LIFE