EDIT MAIN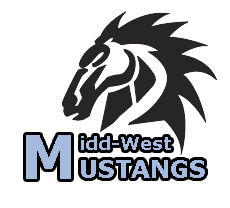 Welcome to the Psychological Services Webpage!
What is a school psychologist?
School psychologists help children and youth succeed academically, socially, behaviorally, and emotionally. They collaborate with educators, parents, and other professionals to create safe, healthy, and supportive learning environments that strengthen connections between home, school, and the community for all students.
School psychologists are highly trained in both psychology and education, completing a minimum of a specialist-level degree program (at least 60 graduate semester hours) that includes a year-long supervised internship. This training emphasizes preparation in mental health and educational interventions, child development, learning, behavior, motivation, curriculum and instruction, assessment, consultation, collaboration, school law, and systems. School psychologists must be certified and/or licensed by the state in which they work. The National Association of School Psychologists sets ethical and training standards for practice and service delivery.
What do School Psychologists do?
School Psychologists Work With Students to:
Provide counseling, instruction, and mentoring for those struggling with social, emotional, and behavioral problems
Increase achievement by assessing barriers to learning and determining the best instructional strategies to improve learning
Promote wellness and resilience by reinforcing communication and social skills, problem solving, anger management, self-regulation, self-determination, and optimism
Enhance understanding and acceptance of diverse cultures and backgrounds
School Psychologists Work With Students and Their Families to:
Identify and address learning and behavior problems that interfere with school success
Evaluate eligibility for special education services (within a multidisciplinary team)
Support students' social, emotional, and behavioral health
Teach parenting skills and enhance home–school collaboration
Make referrals and help coordinate community support services
School Psychologists Work With Teachers to:
Identify and resolve academic barriers to learning
Design and implement student progress monitoring systems
Design and implement academic and behavioral interventions
Support effective individualized instruction
Create positive classroom environments
Motivate all students to engage in learning
Midd-West employs one full-time school psychologist, Tara Pierce. She provides services to all district buildings. Her office is located at Midd-West High School. In the Midd-West School District, the school psychologists' primary role is to evaluate students for the purpose of identifying educational strengths and needs, as well as determining eligibility for Special Education or Gifted Education services. In addition, we provide consultative services to regular education and special education teachers, serve as members on Child Study or Instructional Support Teams, are members of the district's Response to Instruction and Intervention (RtII) teams, and make recommendations for academic, behavior, and social-emotional interventions on behalf of our students.
My child is having difficulties in school. What can I do as a parent?
If a disability is suspected, teachers, other school personnel, or parents may refer a child for an evaluation. Parents suspecting that a child may have a disability and needs special education can request a screening or an evaluation by contacting the principal at their child's school. The principal will provide you with a "Request for an Evaluation" form to list your concerns. Once this form is received at the district office the Coordinator of Special Education, Dr. David Fassett, will review the request and speak with the school psychologist about the design of the evaluation. You will be asked to complete a "Consent for Evaluation" form to agree to the evaluation. Once the district office receives your written consent the evaluation will be conducted and an evaluation report (ER) will be communicated to you within 60 calendar days.
If you have any questions don't hesitate to contact me.
Tara Pierce
Midd-West SD
School Psychologist
Office: Middleburg Elementary School
600 Wagenseller St.
Middleburg, PA 17842
Phone: 570-837-0046 ext. 4047
Email: tpierce@mwsd.cc