Feburary Students of the Month
News
Monday, February 03, 2020
Midd-West High School February Students of the Month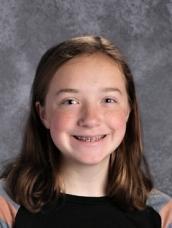 Emily Bickel is the 8th grade Student of the Month for February. She is the daughter of Matthew and Andrea Bickel of Richfield. In school, Emily's activities include Soccer, Cross Country, Bowling and Key Club. Outside of school, she enjoys art, reading, and running. She also participates in her in Youth Group. Emily would like to go to college and then join the Air Force.
Lauryn Aucker is the 9th grade Student of the Month for February. She is the daughter of Angela Aucker of Middleburg. In school, Lauryn participates in YIP Club, Student Council, Vocal Ensemble, National Anthem Singers, Marching Band, and Bowling. She has been on the Honor Roll and serves as the Class of 2023 Secretary. She enjoys soccer, YABA Bowling, being involved in her church and Youth Group, hanging out with friends, and spending time with family. Lauryn plans to attend Ohio State University and major as a specialized Optometrist.
The 10th grade Student of the Month for February is Lydia Bowersox. She is the daughter of Darryl and Aimee Bowersox of Middleburg. Lydia's school activities include Cross Country, Track and Field, Choir, FFA Equine Judging Team, and the Spring Musical "Bye Bye Birdie". Lydia enjoys being active by running, riding her horse, and hiking. She also enjoys reading, laughing with friends, and wing eating competitions. In addition, Lydia is an Equestrian and competes in several circuits including the U.S. Equestrian Federation, Central PA Hunter Jumper Association, and Interscholastic Equestrian Association. In the future, Lydia plans to go to college for studies yet to be determined.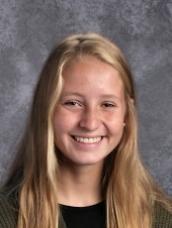 Makenna Dietz is the 11th grade Student of the Month for February. She is the daughter of Matt and Tammy Dietz of Middleburg. Makenna's school activities include Girls Soccer, Basketball, and Track and Field. She is a member of the Student Council, National Honor Society and Chorus. Outside of school, Makenna enjoys participating in Youth Group, missions' trips, skiing, kayaking, running, and playing sports. She is planning to attend college to major in Education and Missions following graduation.
The 12th grade Student of the Month for February is Connor Steffen. He is the son of Dwayne and Melissa Steffen of Middleburg. Conner has been on the Distinguished Honor Grades 9-12 and is a member of the National Honor Society. In school, he is the Co-Captain of the Track and Field and Golf teams. He has competed in the Science Olympiad and Parliamentary Procedure. He enjoys playing video games, reading manga, and working out with friends. After graduation, Connor is planning to attend Dickinson College for either Conservation, History, or Spanish.